Rio Celeste Side Trip how did i get here? click for first part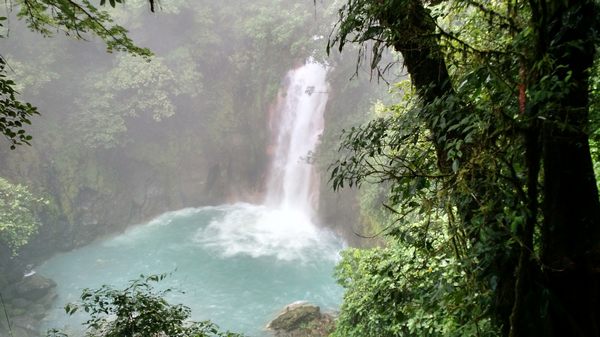 It is the most photographed place in Costa Rica. Probably like the Cades Cove of Costa Rica.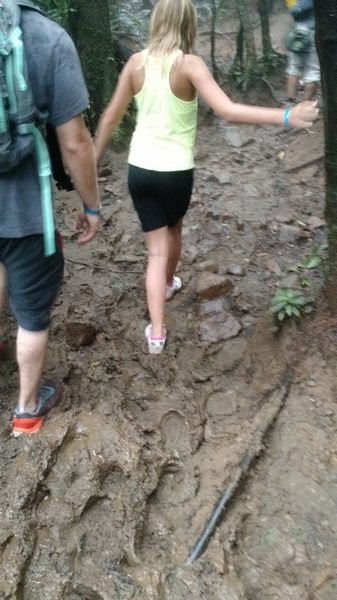 It involved a muddy 5 mile hike in the rain.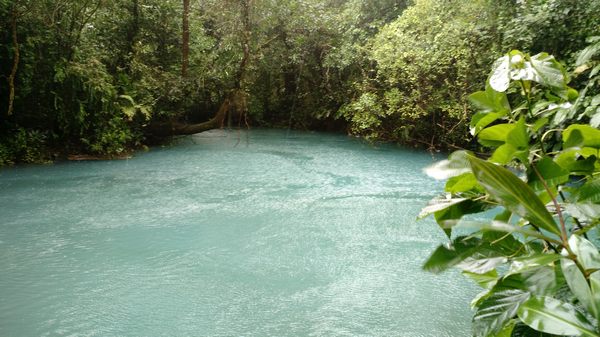 There is a famous blue/turquoise water pool at the hike's conclusion.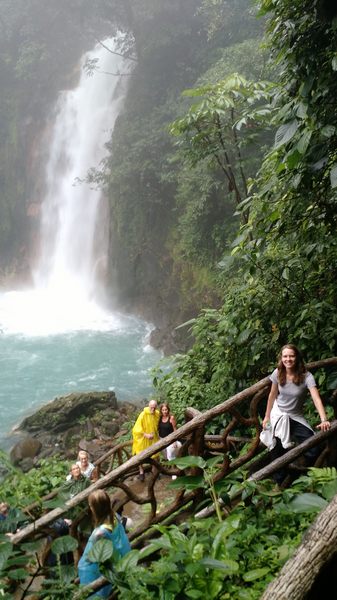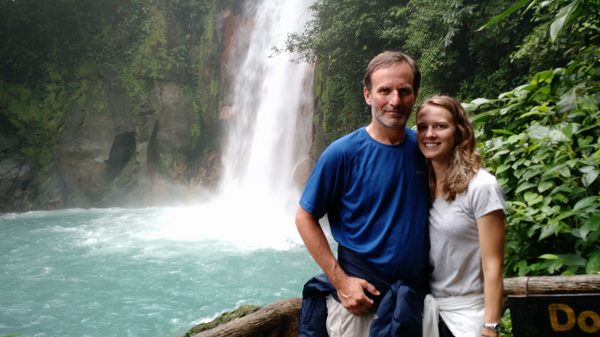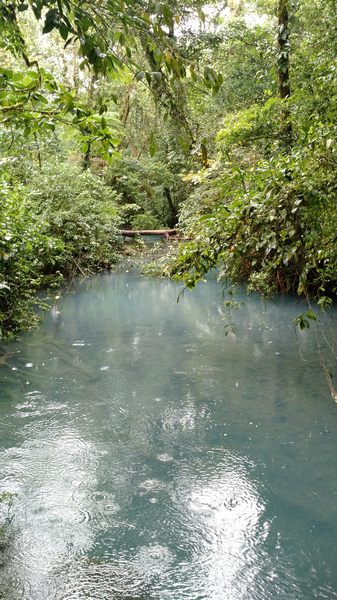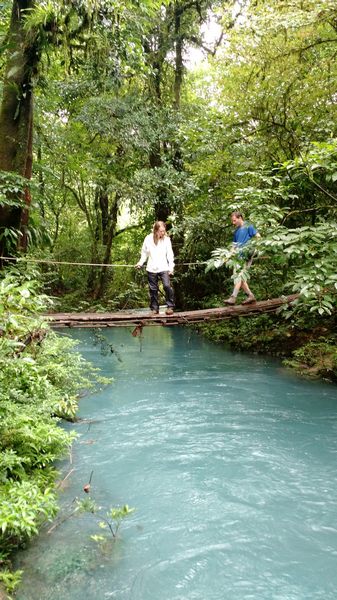 Some of the bridges in this national park could use a bit of attention.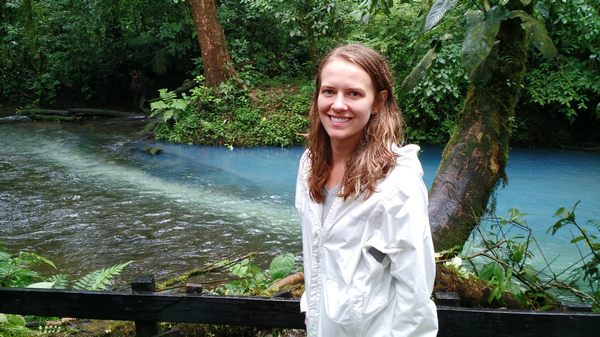 Notice the separation between blue water and not blue water. Minerals apparently give the hue.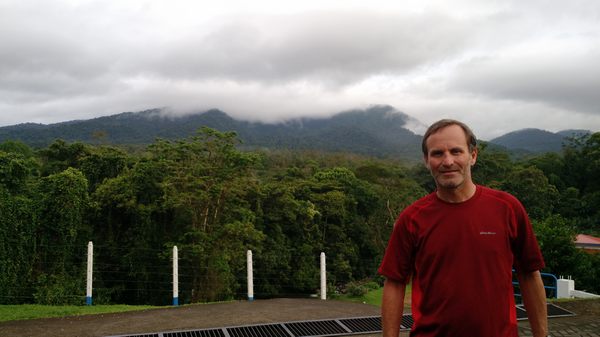 We never got a clear view of the Arenal volcano because of the weather. This is the rainy season, which is why travel was discounted. Since I have been called the storm crow, it was right up my alley.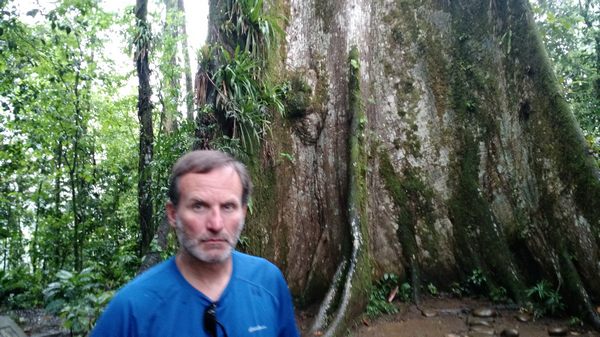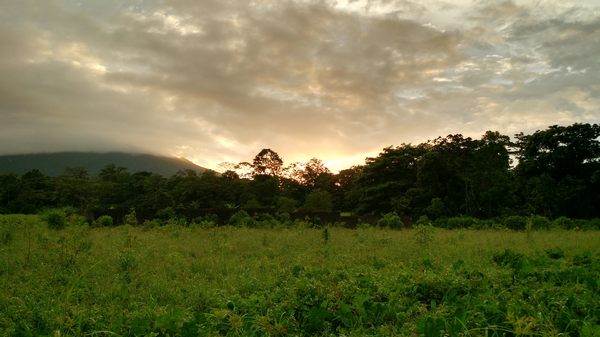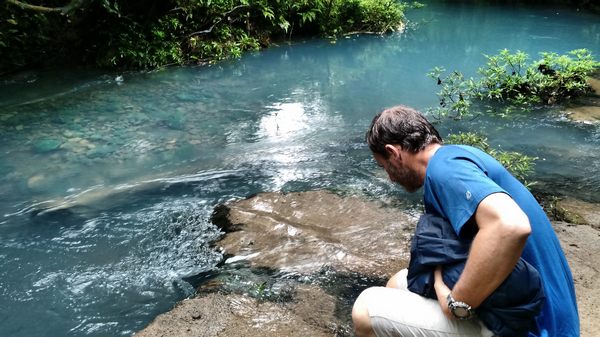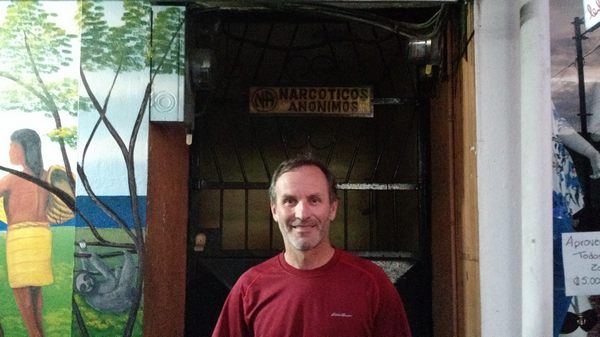 I send so many people to recovery houses and Narcotics Anonymous, it was comical when we stumbled upon this one in the heart of central America. Working with addicts, primarily marijuana and opiate addicts, there is an ever present litany of excuses for continued usage. One of the most frequent is lack of access to recovery resources. However, in Knoxville alone there are over two dozen regular meetings available every day of the week. NA mtg list Knoxville area But like they say in NA, recovery isn't for people who need it, it is for people who want it. Being chained to say, marijuana, zanax or vodka on a daily basis is a hell only for those who choose it. I have the privilege of seeing people recover. It is possible. The work is hard, but the pay is good. There is but one thing folks have to change to recover. And that is EVERYTHING. Which is why most folks choose to continue using. And last, if you are living with an addict or have a family member who is addicted, I strongly encourage you to participate in Alanon groups. I have directed many folks to this resource and have been thanked profusely for every one that has darkened a meeting door.
Here is a list of Alanon meetings if your spouse, offspring, brother or living partner makes you feel as if you are living their insanity, which is probably true. Give yourself a break and seek the support of peers. http://knox-al-anon.org/meeting-list.html
Ok, back to the task at hand. We are now wrapping up our excursion to beautiful Costa Rica and Nicaragua.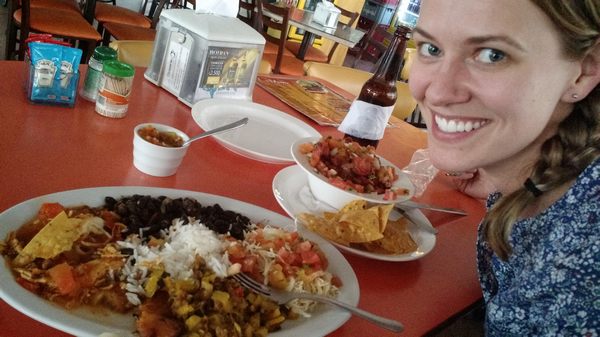 It was a two and a half hour ride back to the capital of San Jose. (quite curvy on rain slickened roads, I might add) There is a restaurant you should visit for this delicious, typical dish in the heart of the city. The restaurant is La Muny and this all cost less than $10 US. I may not have mentioned that they accept US dollars down there. I probably didn't tell you that the water is potable either. I didn't believe it until the middle of our journey. But Costa Rica is a developed area and my stomach is testament.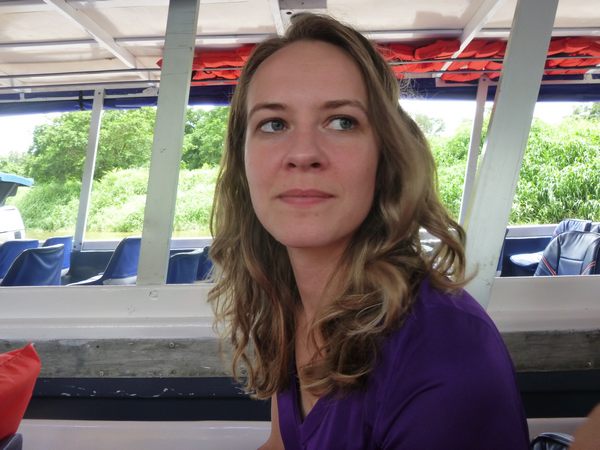 This gal did real good by me. Thanks Laurel for a birthday I will never forget.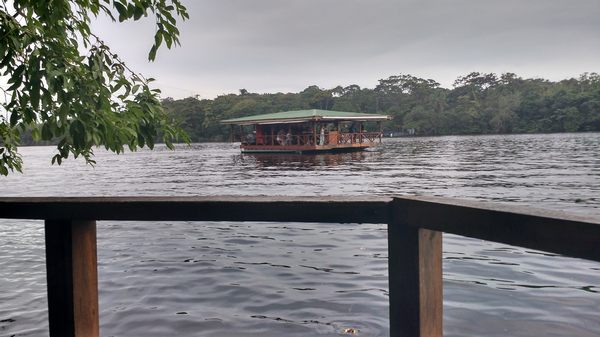 This is from Tortuguerra as we dined over the jungle river. This houseboat came floating by and it was quite the moveable party.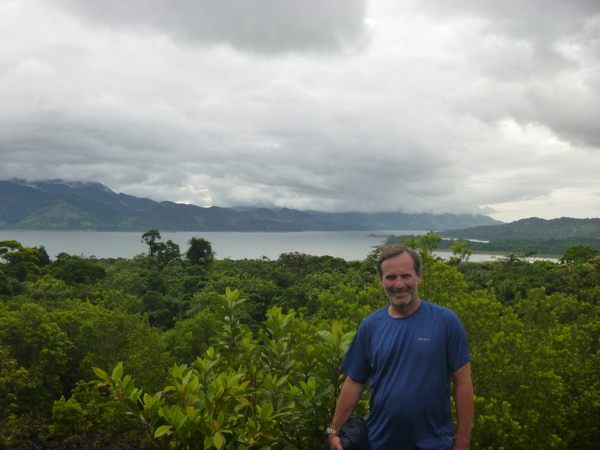 I recommend Costa Rica if you can tolerate the mosquitos and heat. Then there is rain, lots of rain. But these are quite familiar to those of us who backpack in the Smokies.
Below are random pics.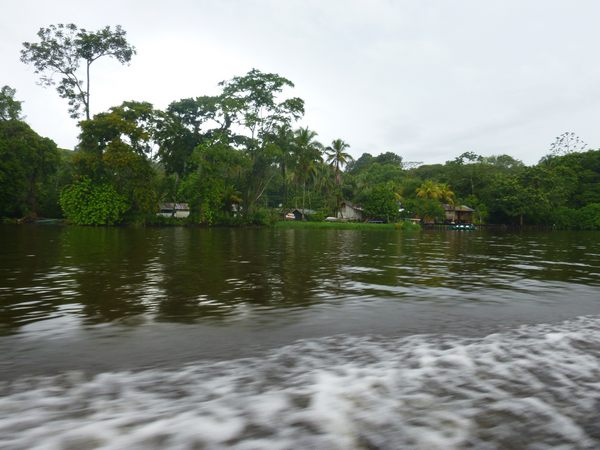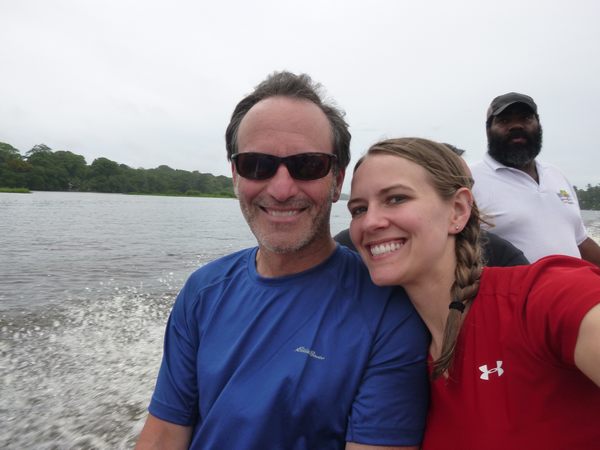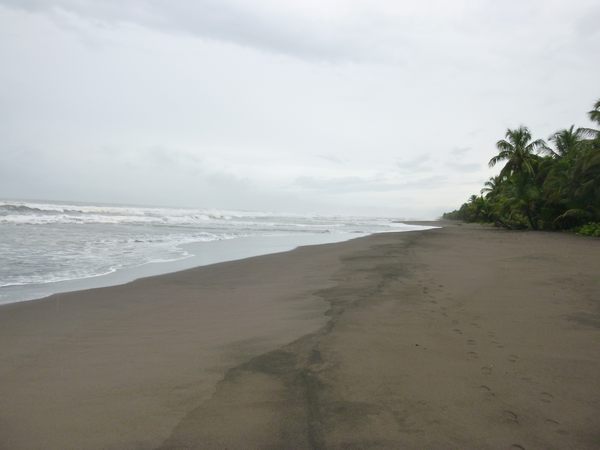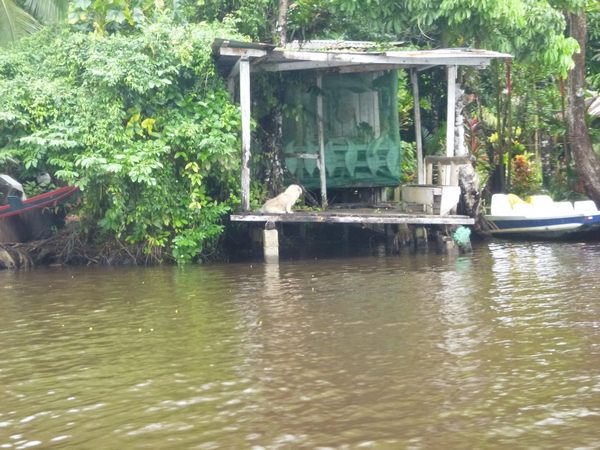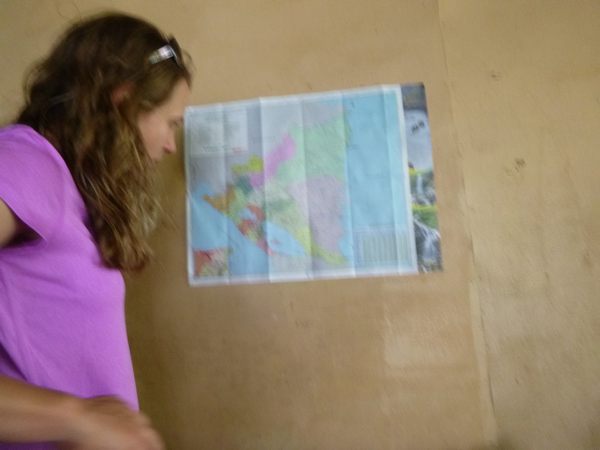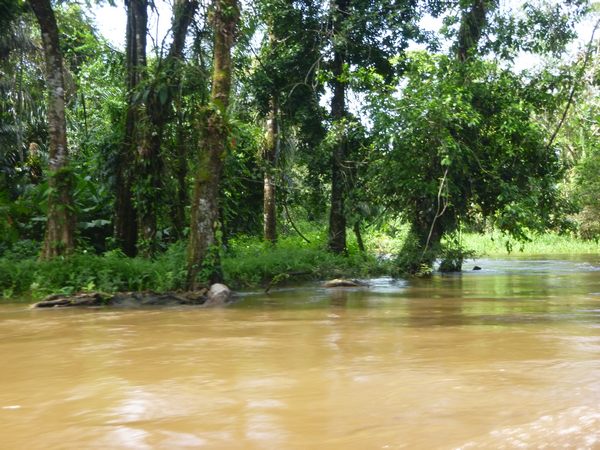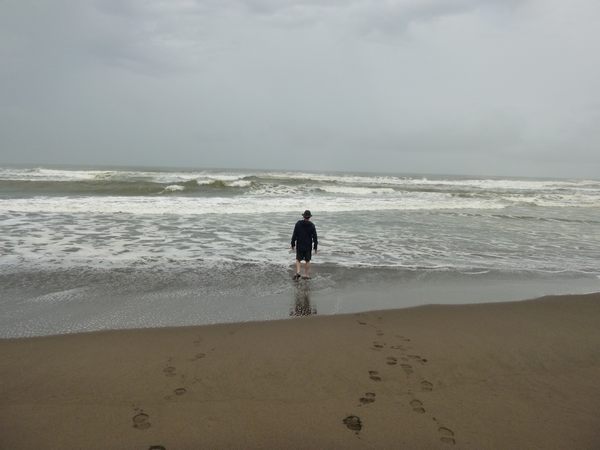 I now knew the true meaning of La Pura Vida.
Thanks for visiting.