Leconte via Trillium 6/16/16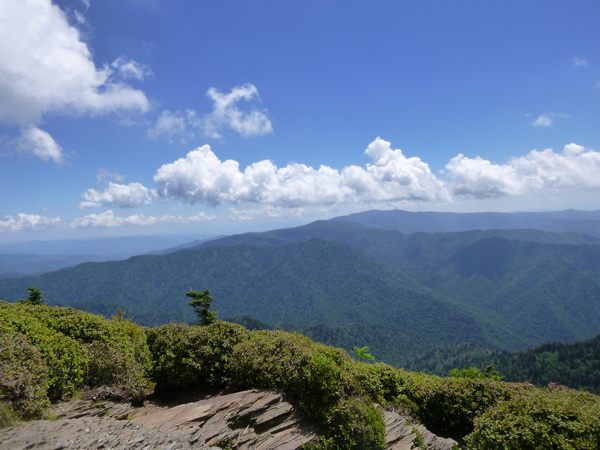 My friend Bob, whom I haven't seen in 15 years, decided to escape the bad news in Orlando this past week and return to the Smokies. He asked me to accompany him on his first pilgrimmage to Leconte. I was happy to oblige. He did not get shot in a night club or eaten by an alligator.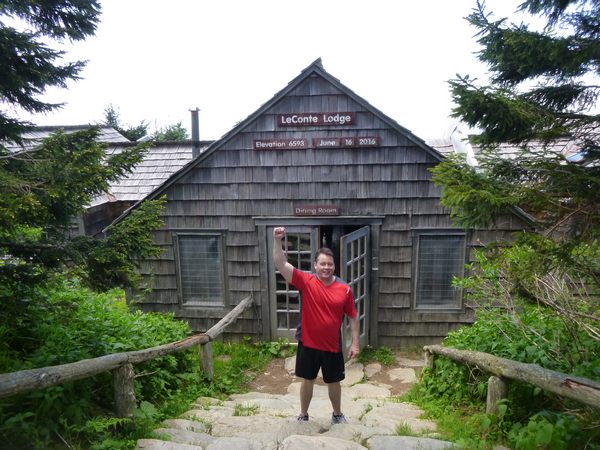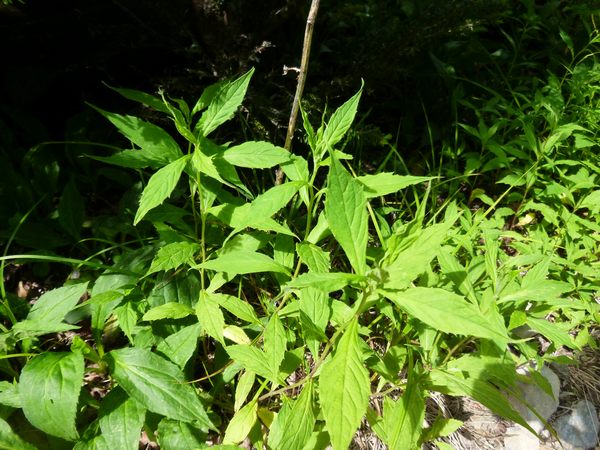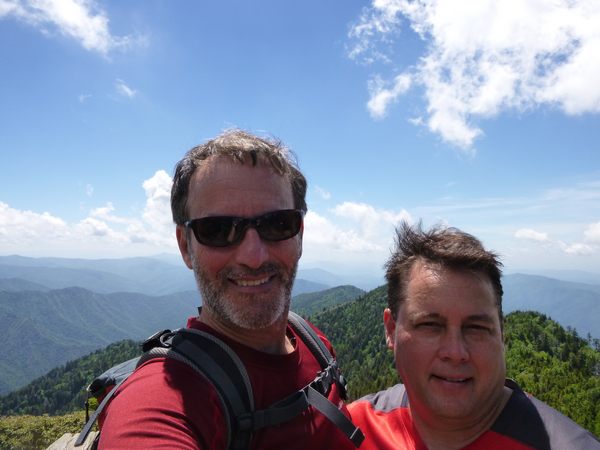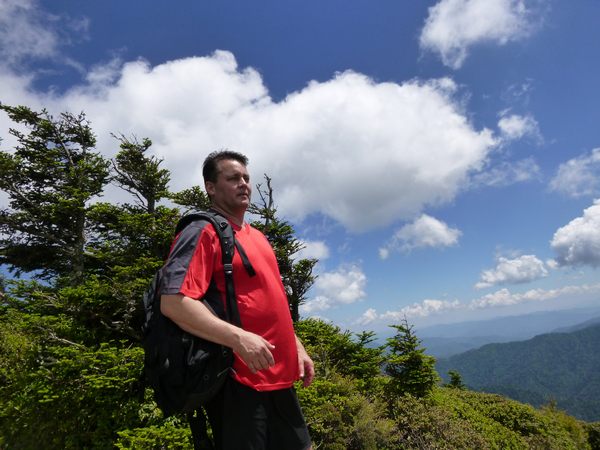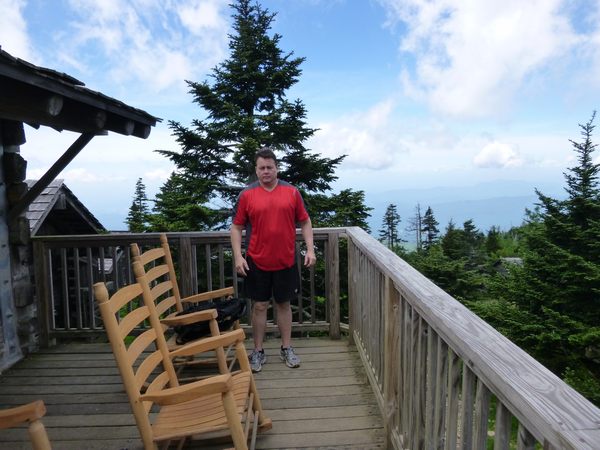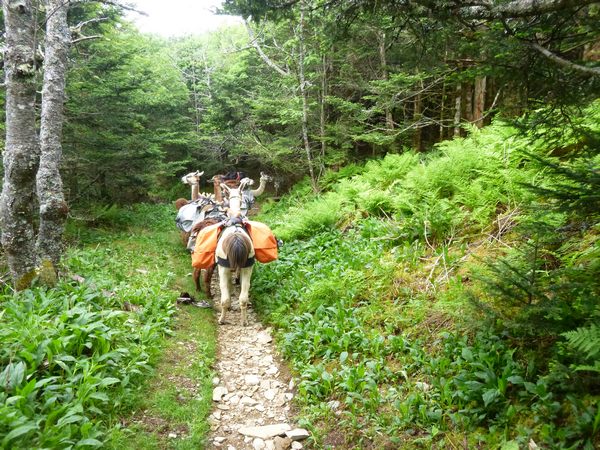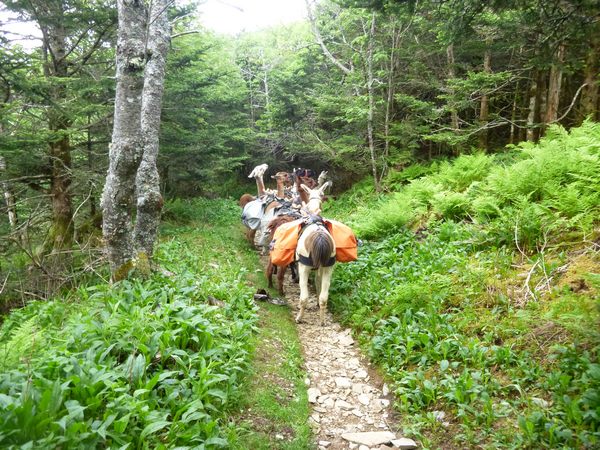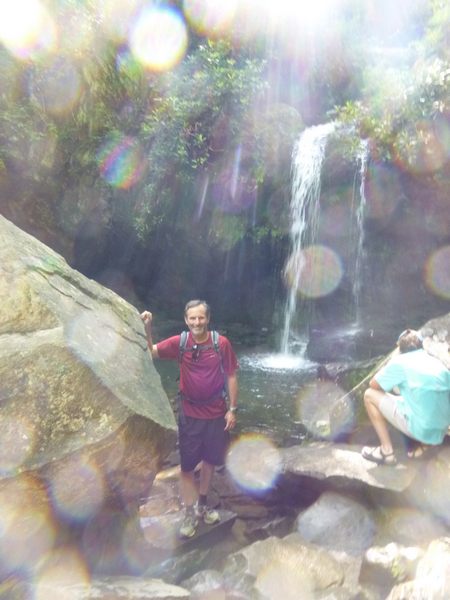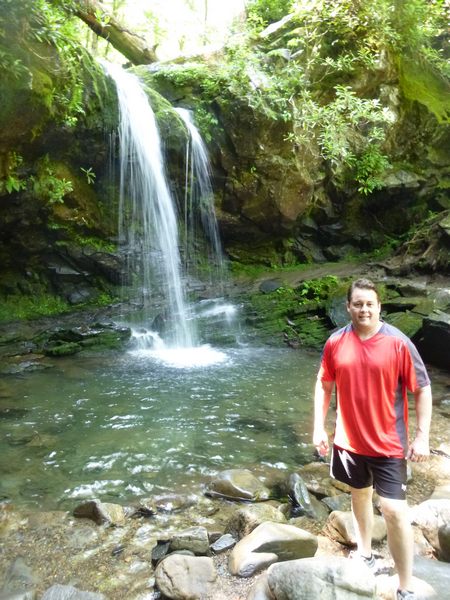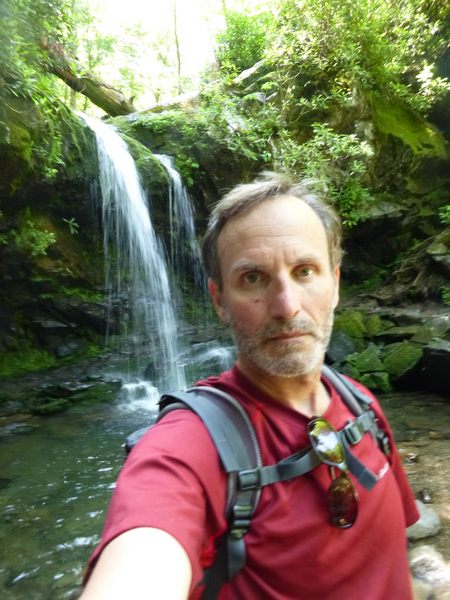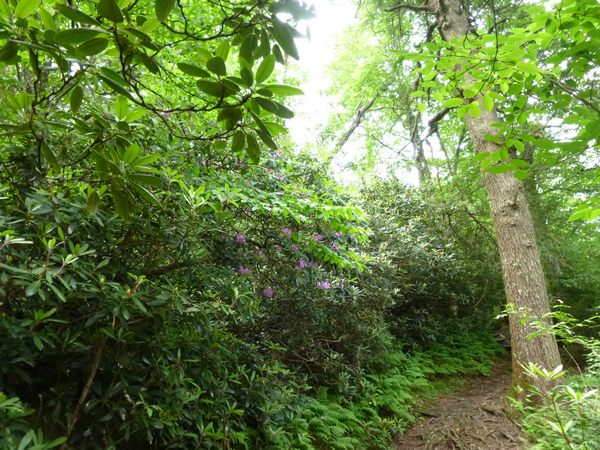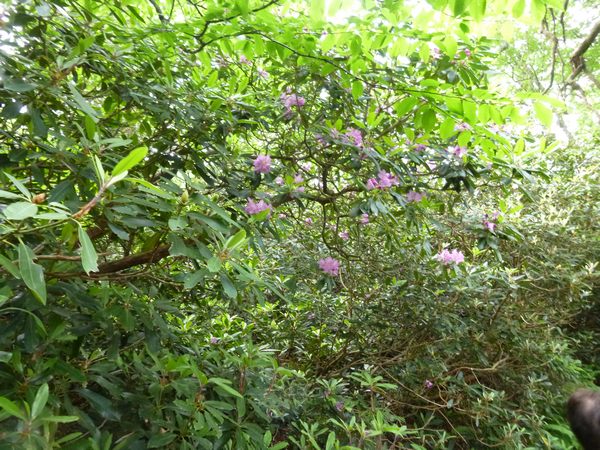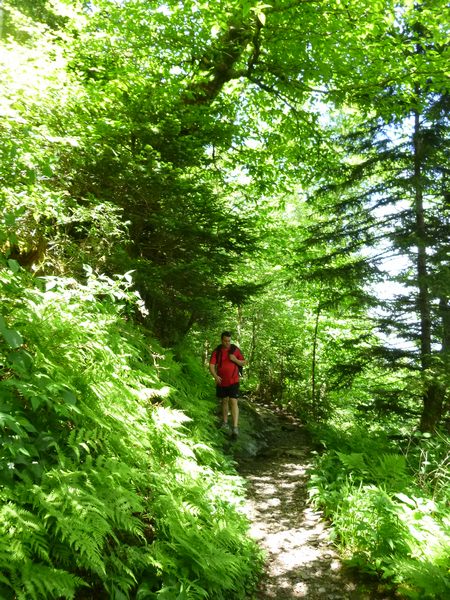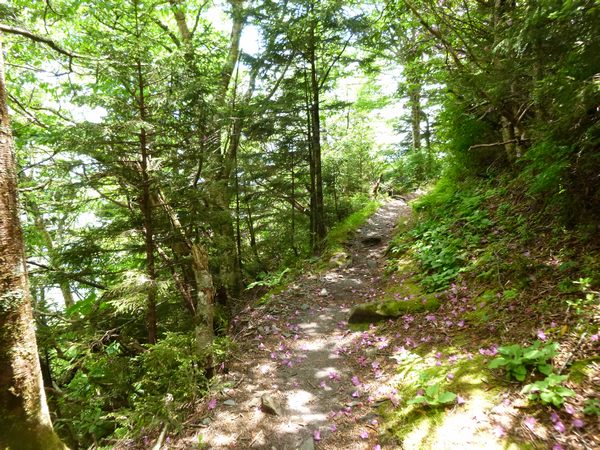 Did a dayhike up to Leconte via Trillium yesterday and noticed something that wasn't there before. It is a special, carved out, designated parking area for guests of Leconte Lodge. It even has special gates that look like you need a pass to open them. I didn't get a picture because by the time it registered in my head what I was seeing, I was already past it on the one way roaring fork road. But it said, "for Leconte guests only".
As I hiked up Trillium Gap, the trail crews were busy repairing the trail due to all the Llama damage. Then I passed the Llamas and all their droppings. When we got to the top, I was informed that the shelter, you know, for us poor, non lodge guest peons, is closed so the trail crews can stay there. Does anyone but me see the irony? It's like our shelters are servant quarters for Leconte lodge which pulls in 1.8 million dollars per year in a no bid contract for the only lodging inside the park. And we are unable to stay atop Leconte unless we pay $140 per night to a concessionaire to do so because they are using our shelter to house a crew to fix THEIR trail for THEIR lodge. (remember the lodge manager complaining because of dogs on the trail back in the early days, saying they needed more of a ranger presence up there?)
So now we see the benefits of Leconte lodge shilling for the backcountry fee. Then you have the GSMA makingpromotional videos (let's see how long my comment stands on that video link) for the lodge. I never once saw any public information about the NPS building a special parking area for Leconte lodge, did anyone here?
But we had a grand time, with very little company, on what has become my favorite route to the top.