Mt. Leconte
August 7, 2010

From the Cliff Tops at sunset, it was nice to be back in the hills. Escape from the heat was our goal and with the promise of a star filled night and Sally Dumplin's shelter acumen, there was no stopping this crew.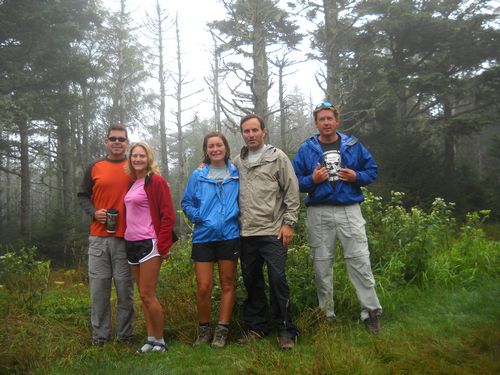 We could only score six spots on this trip, one less than the usual.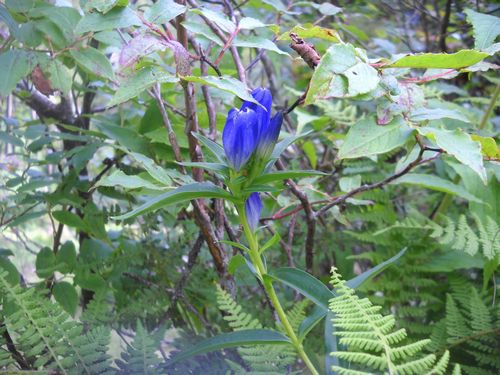 This is a wildflower almost specifically exclusive to Alum Cave trail. Can you guess it? Anyone, come on Ledge. I'll donate a bumper sticker to the first to do so, just post on our comments page in that order and it's yours!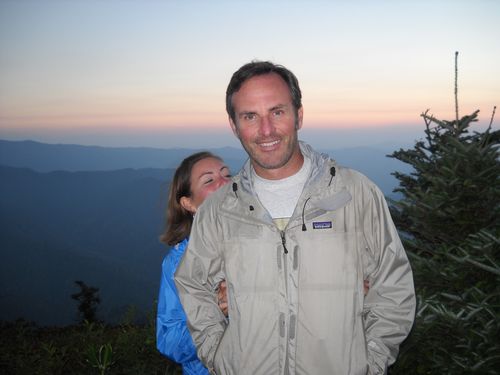 I walked up with someone, don't know where she went, did someone say take a picture, I'm in.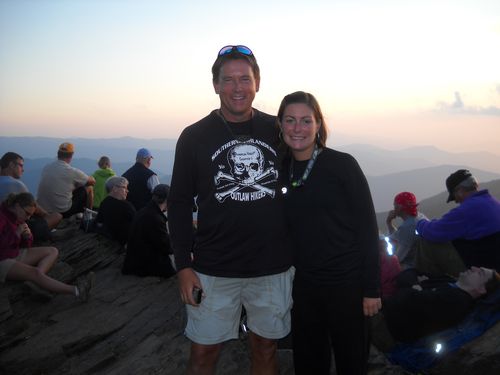 Nice looking couple of kids. (they were not paying attention to the ranger's talk though)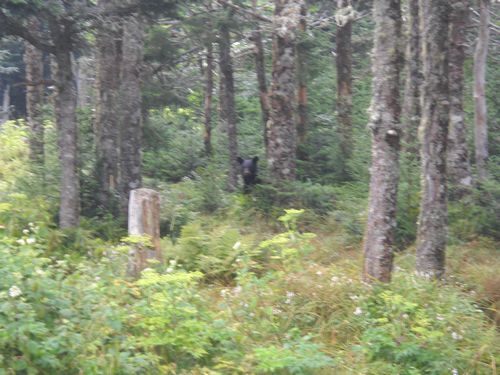 This fellow joined us at the shelter. He really appreciated the chicken some dumb ass threw across the trail. When I "discussed" this with him, he said, "man, I had to put it somewhere." I had a few ideas about where he could put it next time.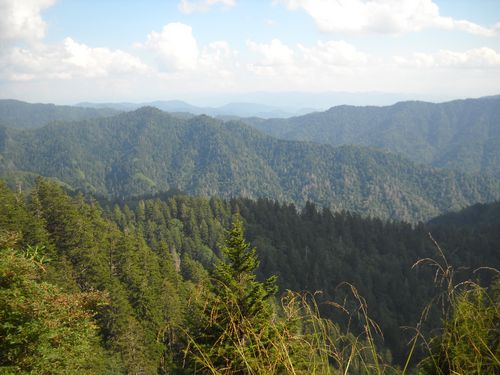 The walk up was very nice despite the warm temps below. 70 feels like winter now.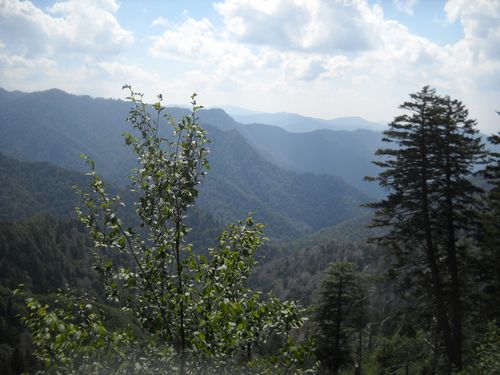 The stars were blazing. You can't see them here, but trust me, the weatherman was right for a change.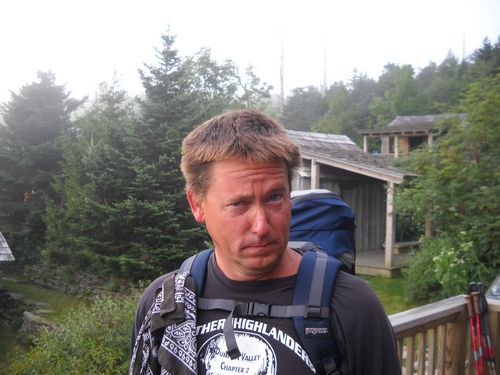 This is Possum Hailey with a new doo.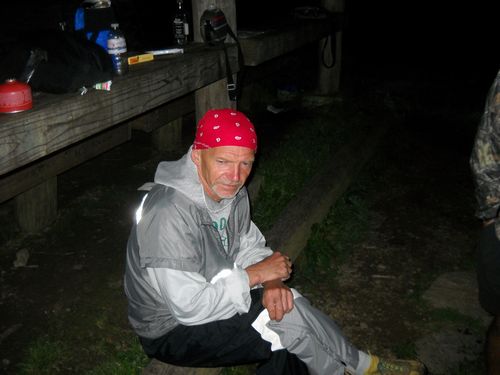 This is the famous author, Charles Grimes. We shared the evening with him and he promised to write a short story about the SouthernHighlanders. He reckoned that BC George is downright charismatic enough to warrant a feature himself. I would like to have featured Grime's nocturnal ditch walking escapade. Now that is darned funny stuff.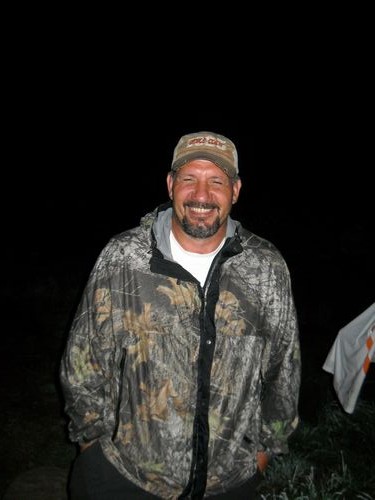 Mark was also in attendance and joined our merry making.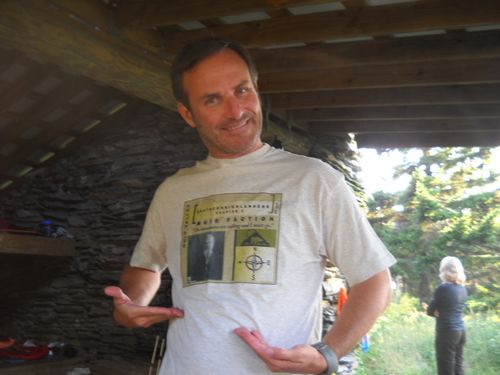 I had to represent for Chapter 3!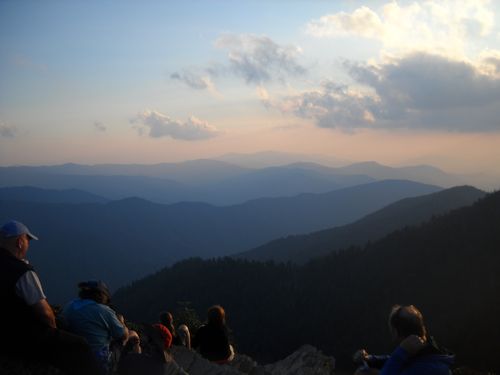 Looking out towards Clingmans Dome and the Appalachian Trail south. I figured it had been a month since we had hit the trail and our feet were itchin! The Summer Hiatus is over. I am looking for an early Fall, keep your fingers crossed. Below is a little video I caught this morning about a mile down from the Lodge on Alum Trail.
Join us at Max Patch for the Perseid Meteor Showers Friday Night! (of course, lightning up there can have tragic consequences and any threat of it will force a change in plans.)