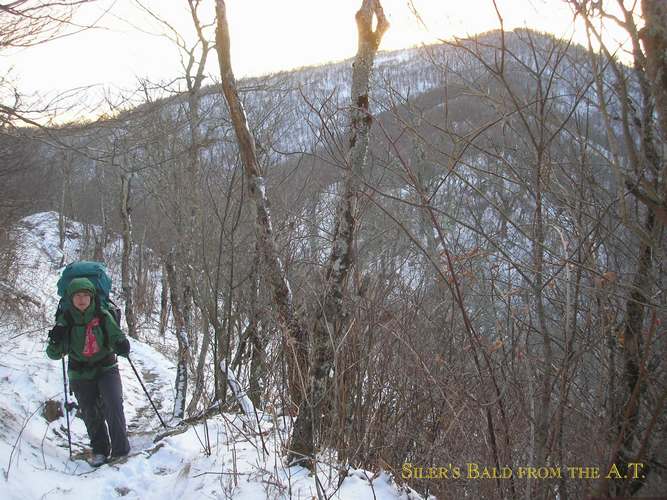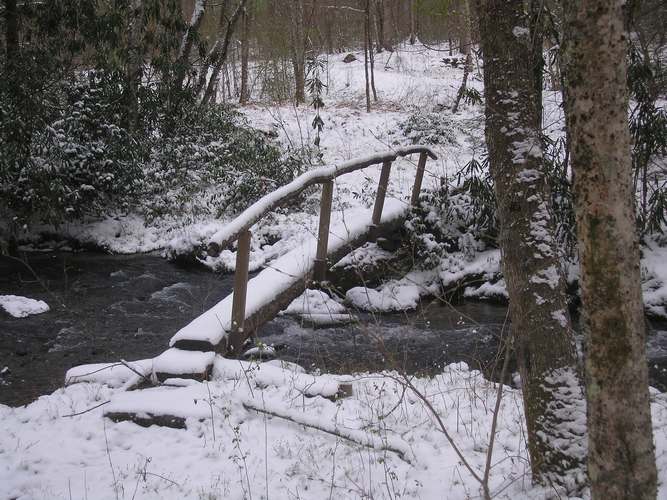 3/4 of the way down Hazel Creek.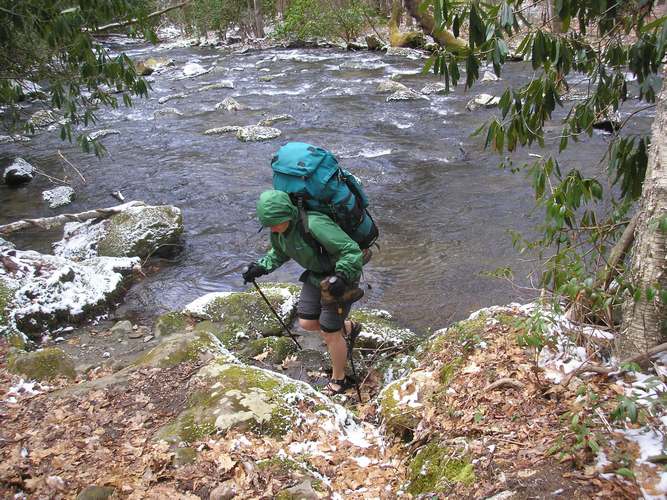 After about 10 of these, we were more than ready to be done with the wet crossings. To give you a perspective, the temps here were probably in the 20's. When we emerged, our feet were numbed until the next crossing, so at times, we just left the crocs and sandals on. Pins and needles, very brutal.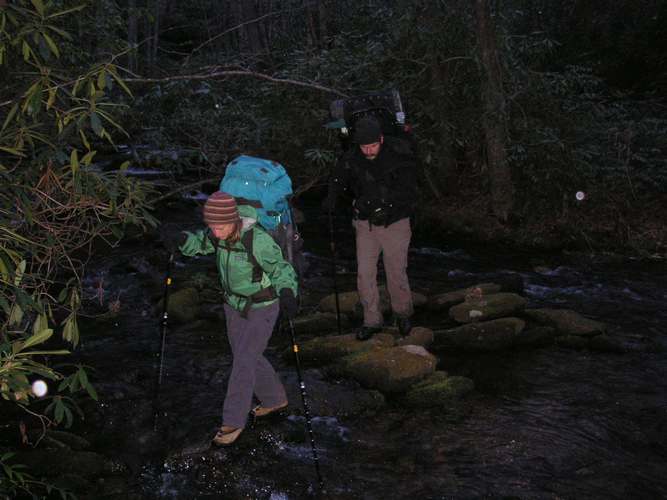 From the night before. If we were lucky, you could rock hop the stream. I don't have too many pics of the cold crossings up to the knees because I was busy trying to warm myself.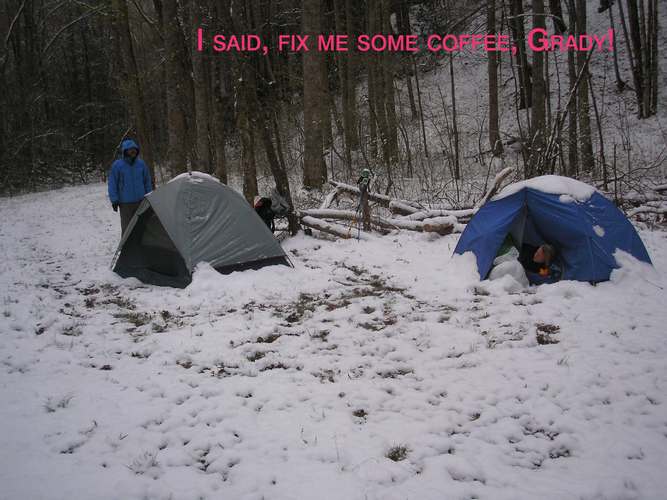 We hiked about12. 1 miles the first night and bivied at what we thought might have been #82 but was in actuality a mile or two from there. We were weary from the multitudinous cold crossings and the snow was really moving in. I would say that the temp dropped from 30 to the teens within an hour, just in time for our big crossings.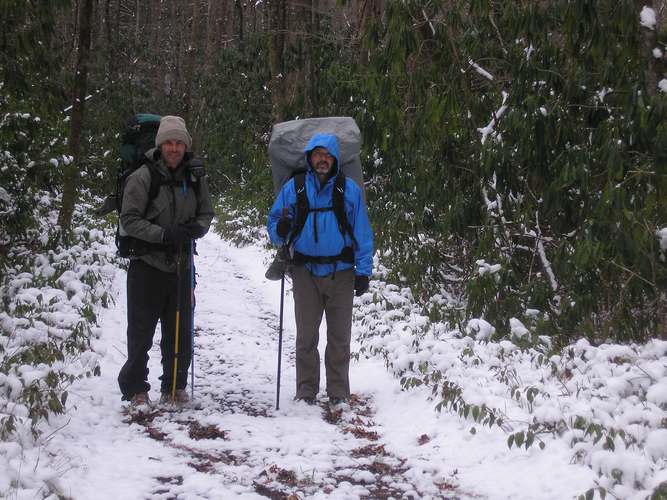 Grady and gang descend to the terminus of Cold Spring Gap Trail and I mean cold.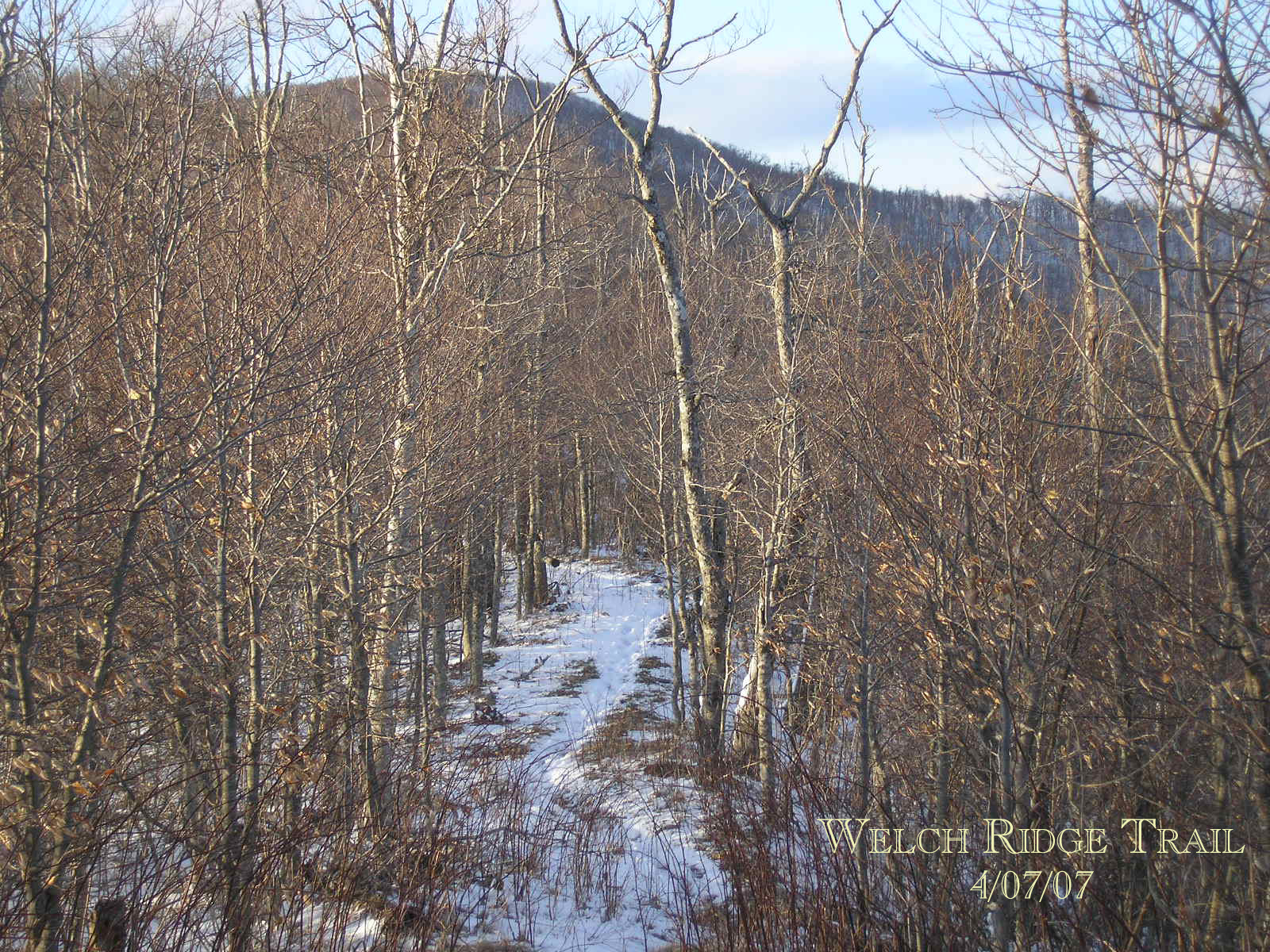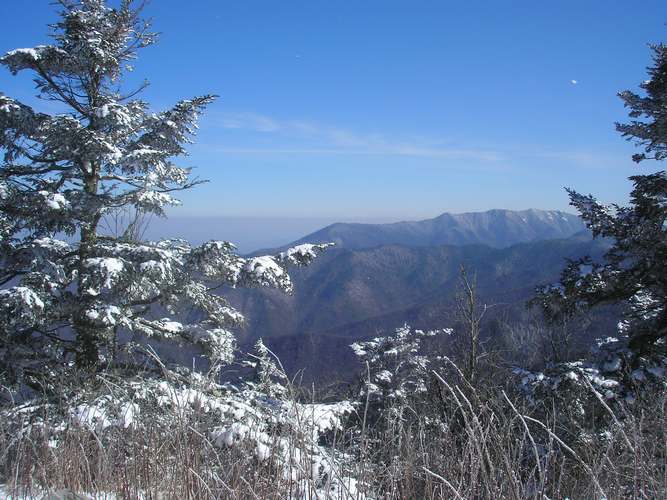 At a place along the AT known as "The Narrows". Any of you Highlanders know what you are looking at? This section of the AT rivals the Sawteeth in beauty as it follows the spine between Double Spring and Silers Bald.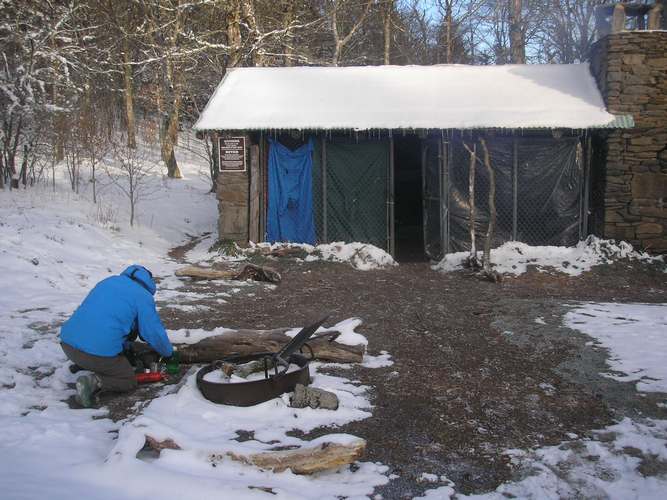 Finally, after 14.6 miles, the last 9 of which we were without any liquid of any form outside of snow, the shelter was a welcomed sight. What irony to be handed all those wet crossings up Cold Spring Gap Trail, only to have some of the driest section of trail in the park. A note on Cold spring Gap, 2500 feet elevation gain in 3.6 miles. Imagine walking up a creek bed because that is exactly what you are doing, rock hopping uphill with wet boots in the snow.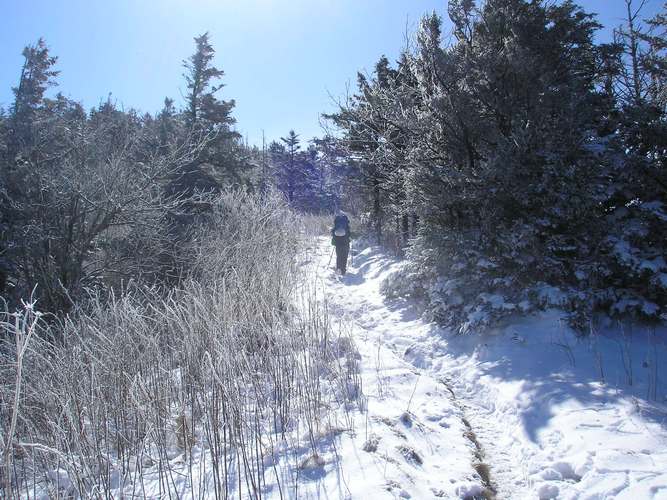 We left in good time after a very cold night at Double Springs Gap Shelter. Everyone's boots/ water froze stiff. It was 14 degrees at 8am. Only after reaching the car some 3 miles later did they begin to unthaw. The AT here had become very icy with some drifts of 6 inches. We all took a fall in that section.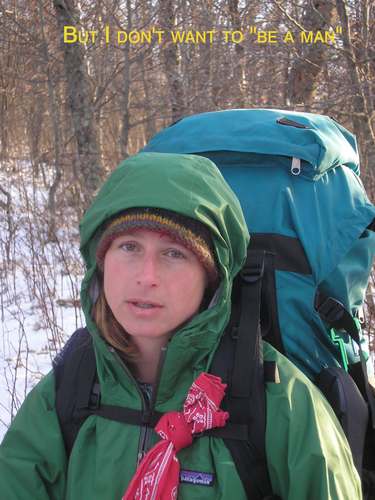 I want pancakes too!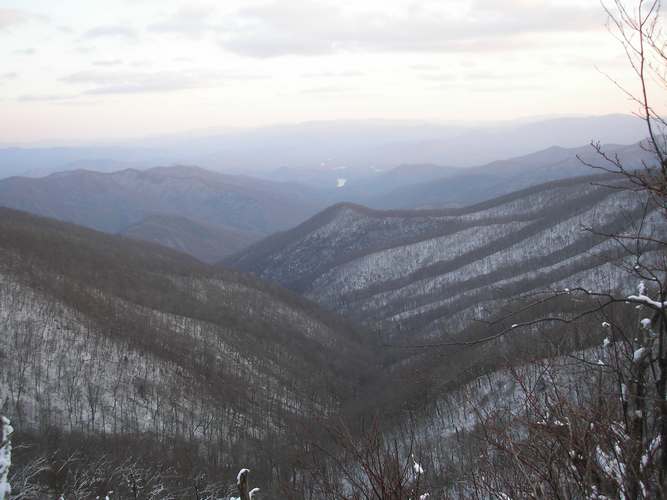 This is Fontana from the AT.
I would like to thank Smooch and Grady for helping me knock of this last big loop. I will have to say that this was one of the most difficult hikes because of the unexpected weather and creek crossings. The mileage was high but the elevation changes were equally significant. Nine miles without water is like the Bataan Death March . We didn't see a soul on the loop until hitting the AT and all the thru-hikers. "Sleeping Beauty" or at least we think that is your trail name, we found your clothing and left it at Newfound Gap with a note. Hope you find them!