A Deep Creek/Sunkota Experience 3/18-21 2016
It ended up quite unexpectedly as you will see in Red's video below from the top of Newfound Gap road late Sunday.
Last day of winter, I reckon!
But the whole thing began as a mileage quest starting from this point on Friday afternoon. We dropped down towards Bryson City and stayed the first night four miles down the trail.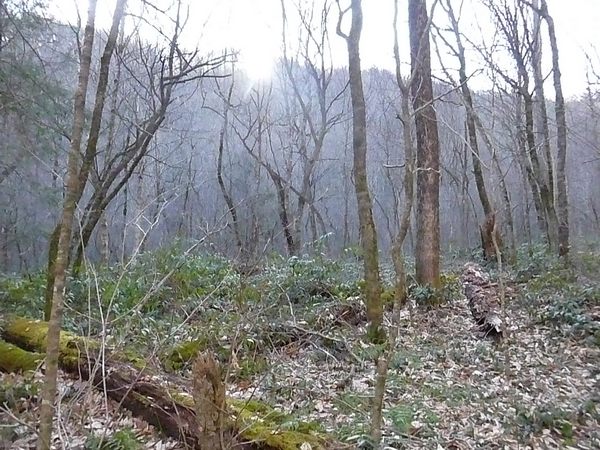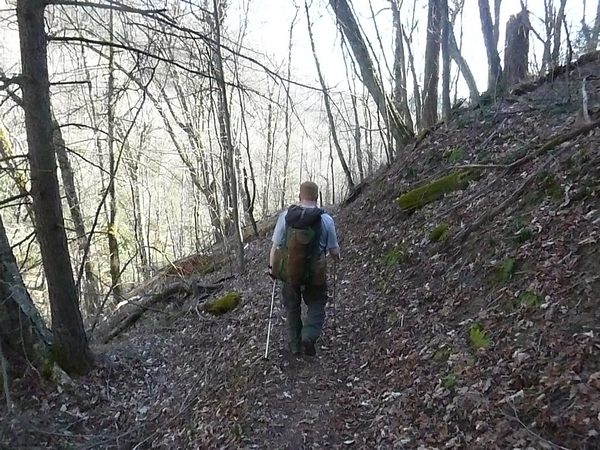 We made short work of that stretch and settled in for a wonderful, star filled evening of perfect weather and a great campfire.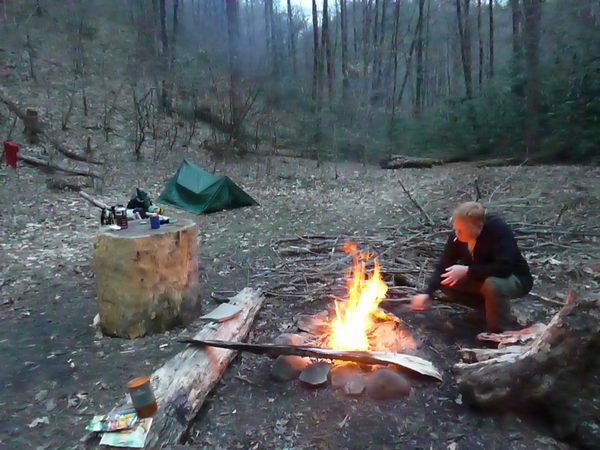 It was shaping up to be a good outing.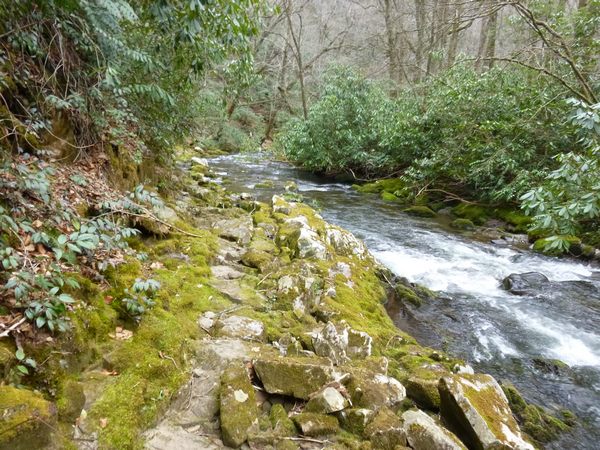 Saturday found us meandering the recesses of Deep Creek, again. I have done this trail no less than five times now and keep finding reasons to list it one of my favs.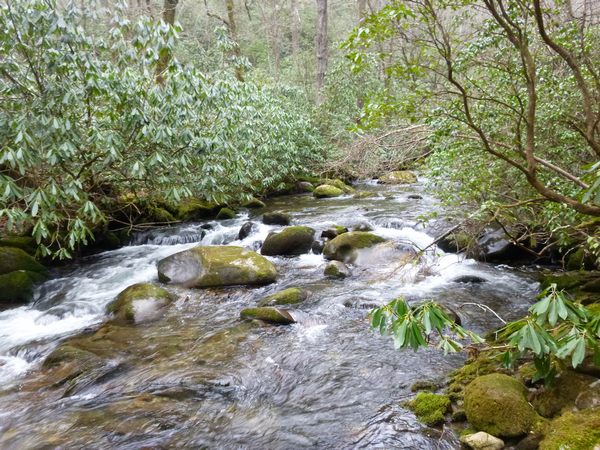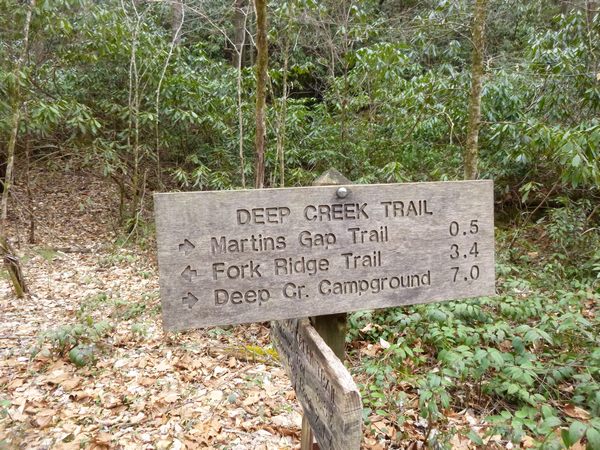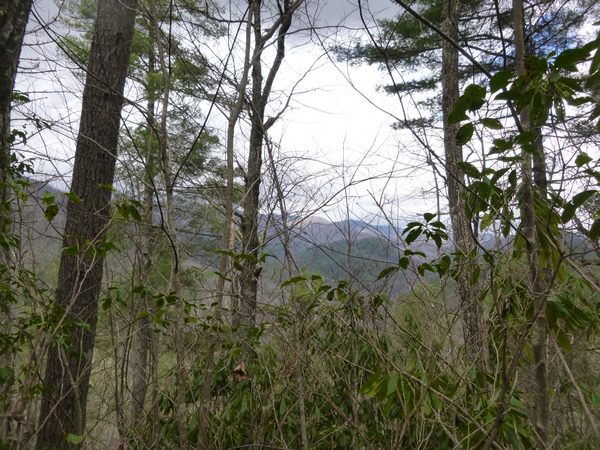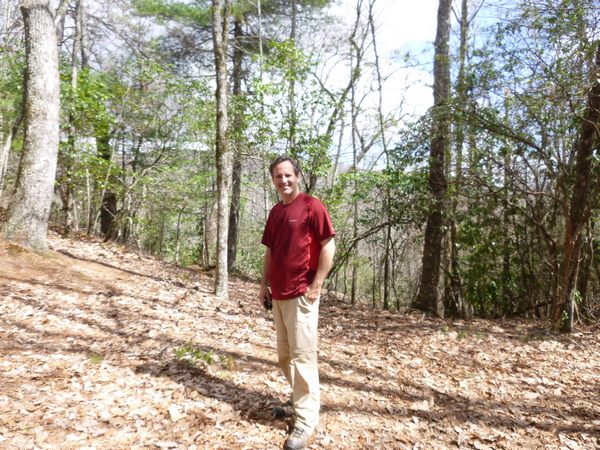 After hitting up old Horace's last homesite in the park, we humped back up the notorious Martin's Gap.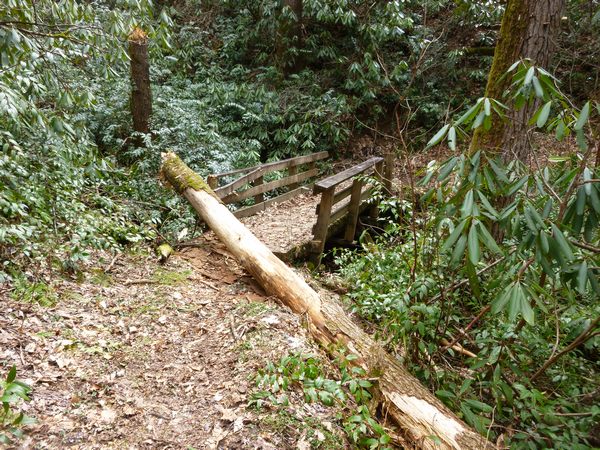 The bridge has seen better days, along with most of the footlogs we crossed along the way. Remember how the fee money was going to fix all manner of ails.
At Sunkota, we dropped down a mile and a half and hit the only rain of our trip for about 45 minutes. The weather had been variably cloudy with intermittent sunshine. Perfect for walking with a full pack.
Later in the afternoon we were joined by backcountry George who ascended up from Stone Pile Gap.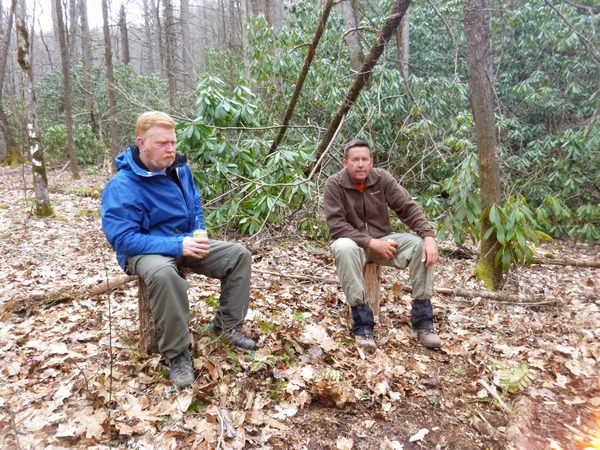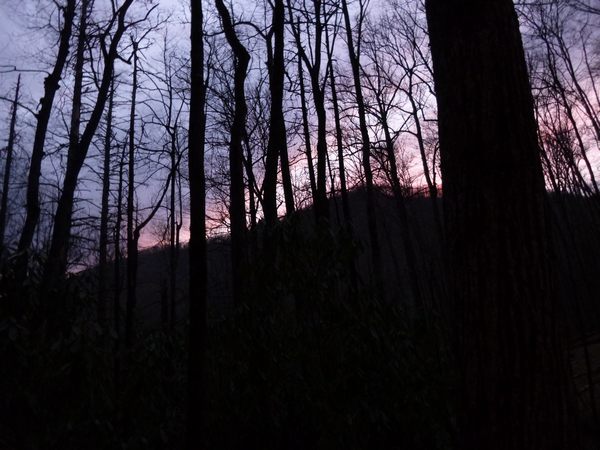 Beautiful sunsets are made by cloudy days. Something metaphorical there, I'm sure.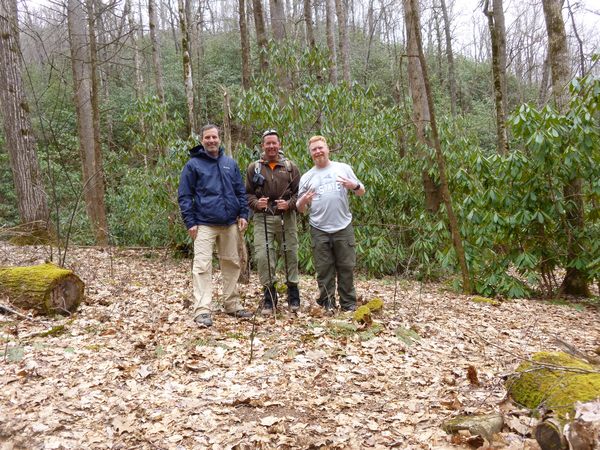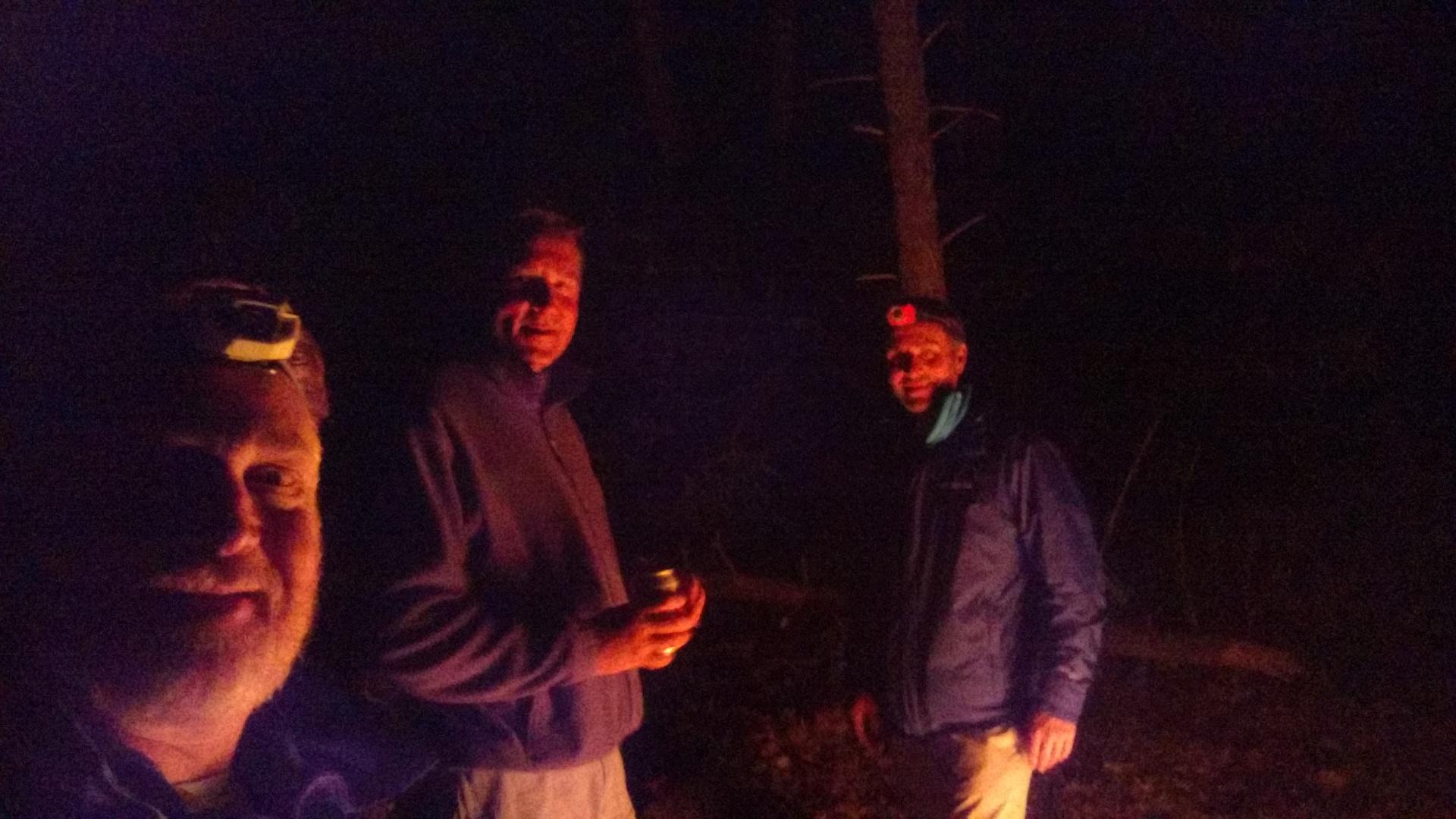 Delightful evening with stars, a thickening moon and no barking at the coon.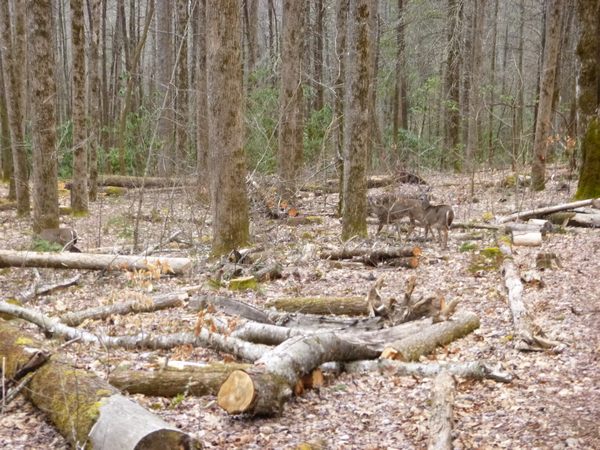 These guys woke me up.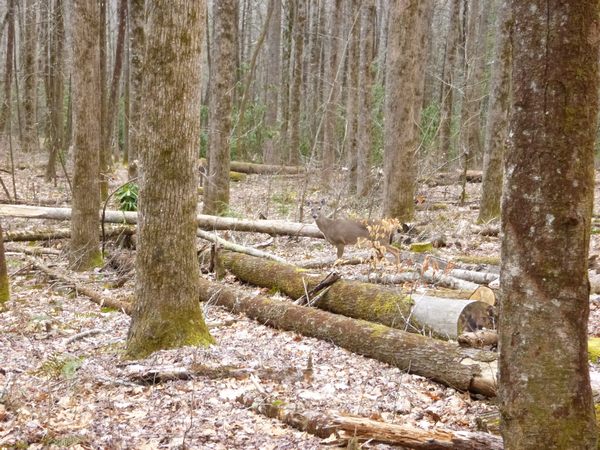 We dilly dallied around camp a bit too long and left on our respective routes. For Red and I it involved re ascending back up to Sunkota a mile and a half, then completing 3.8 miles of that before looping back around to end up at Stone Pile Gap where we would pick up George's car and get him at Mingus Mill. Of course that involved a stop in Bryson City at the usual pizza establishment etc. We had a 9 mile day and 20 something overall.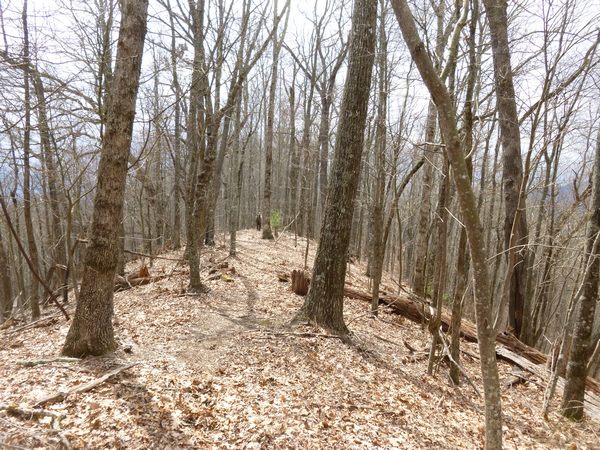 this is Sunkota ridge. Excellent ridge it is, too with a very right smart climb.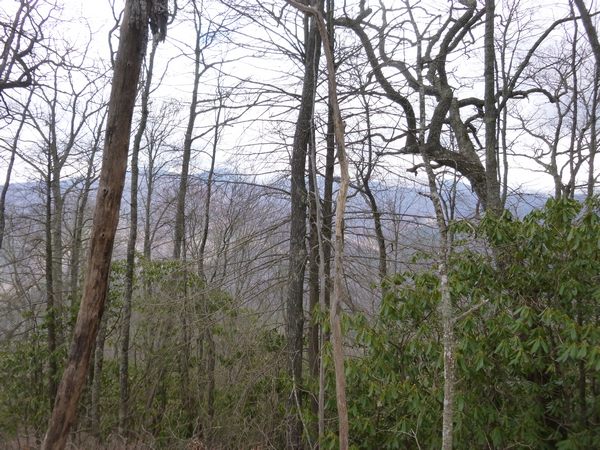 This is looking back towards Newfound where my car was waiting.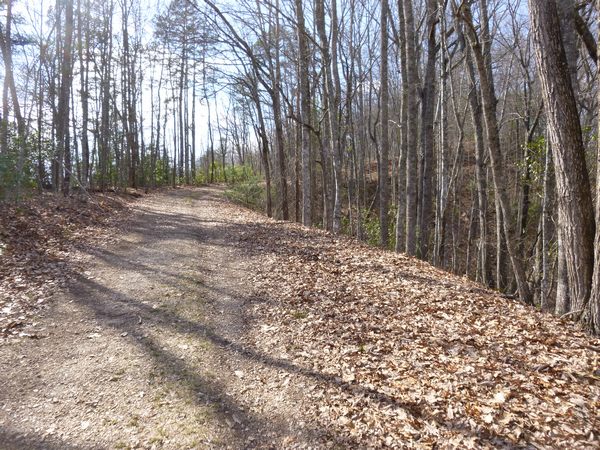 We got the Pope Mobile and hooked around after a Bryson "refill". But we should have departed much earlier because a storm was gathering atop the mountains and my car was stranded.
The rangers wouldn't let me retrieve the vehicle but my phone and keys were in it. I should have known better than to leave a car at the top of the mtn in winter, albeit the last days of winter. March is the cruelest month in the Smokies and it was cruel to us. George, Red and I cajoled and dirty looked the ranger until he relented and allowed us to ascend from Luftee. The road was getting bad and by the time we were atop, it was flat out horrible. I have driven on some snow before but at 5500 feet with no new tracks other than George's to follow, in a non four wheel drive car, it was white knuckle to say the least. I began a fearful slide on the road with a Ranger following behind me. I appreciated that. Even after I went sideways. We arrested it by grabbing the emergency brake which spun me back around properly. I was doing 4 miles per hour in lowest gear for over an hour to reach the bottom. Then we had to go around by Waynesville. It was quite the experience. Red was a good co pilot and George mastered the front of our caravan with skill.
In case you haven't heard, my book is out, so go buy one. It is different from the last one and a much easier read with a few laughs. Join me in my journey to the "Father of Ice Mountains"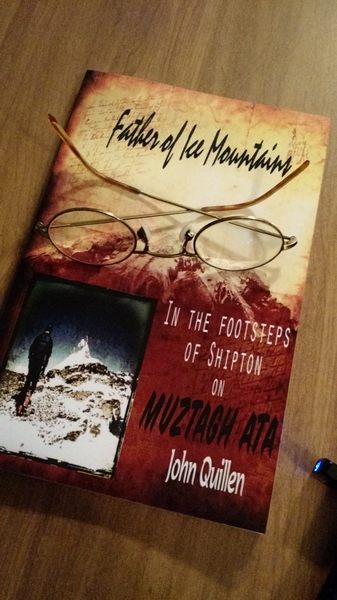 click here for purchasing information. http://johnquille0.wix.com/fotm