8/7/16 Twenty Mile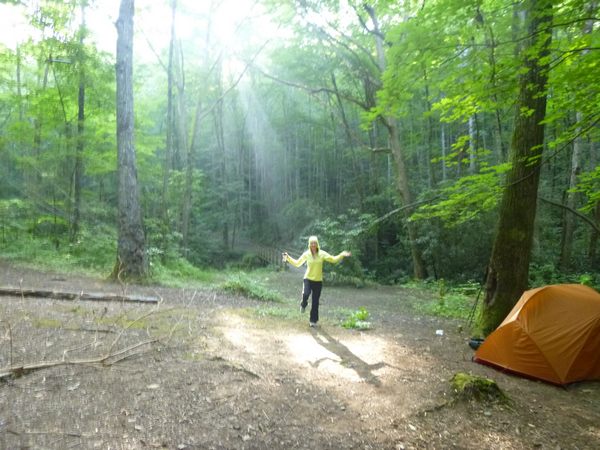 Ray of Sunshine Laurel exhibits the Freedom of the Hills at campsite #93
We began Friday after work. It was a short in.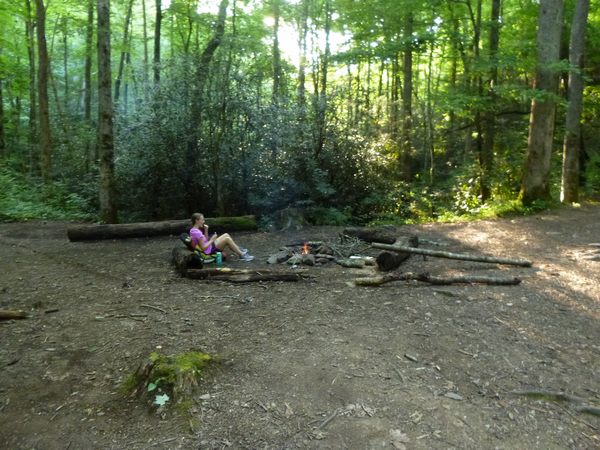 It isn't the most pleasant spot, but the area turned out to be suited for our purposes. Remember, Laurel is on the mileage quest.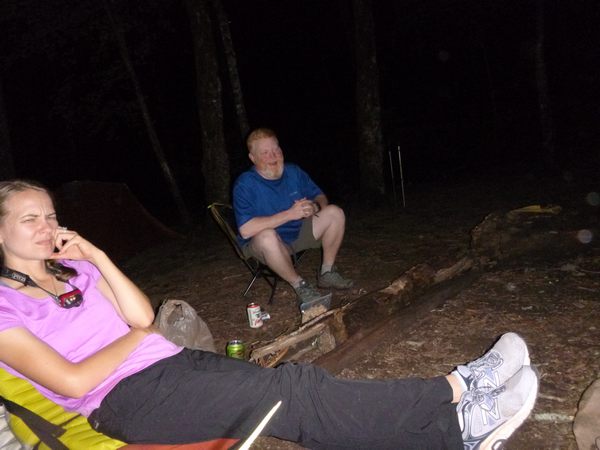 Soon, Red came ambling in at duskthirty. He needed miles as well.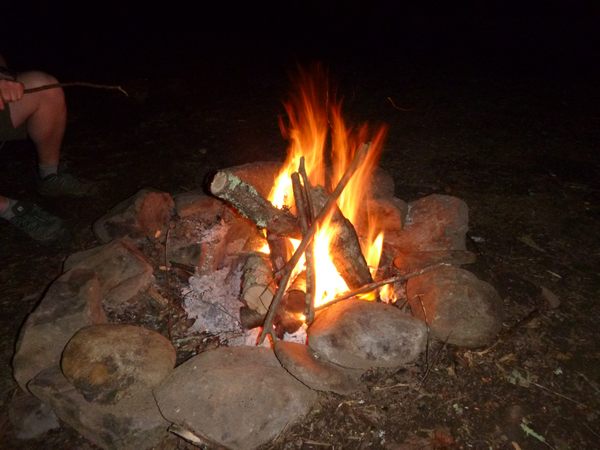 It was the smoke we required. Gnats and bugs abound. However, the ticks are remarkable. I pulled four off my right shin at differing times. Laurel would point down at my leg at one hour intervals. Ridiculous.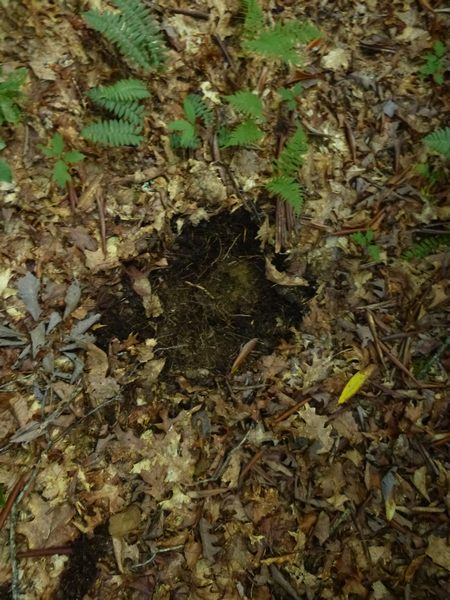 It is August so these will seem familiar. The ground nesting yellow jackets are suffering from bear encroachment. I spotted four of them on our Saturday jaunt up Long Hungry Ridge. It was the first few of 13 miles in still air, no animals of significance other than a turkey. It was hot. Very hot.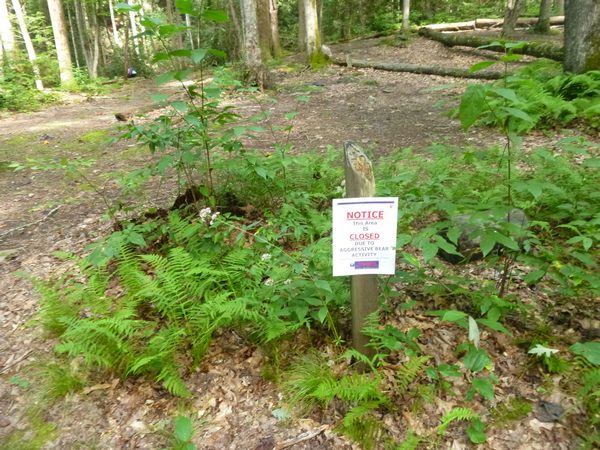 95 is closed. We never saw the culprit.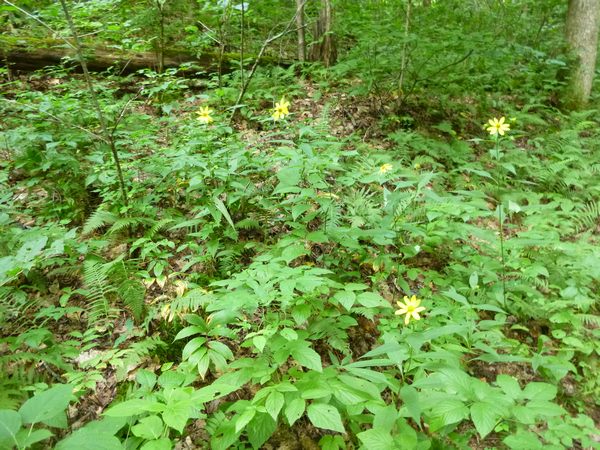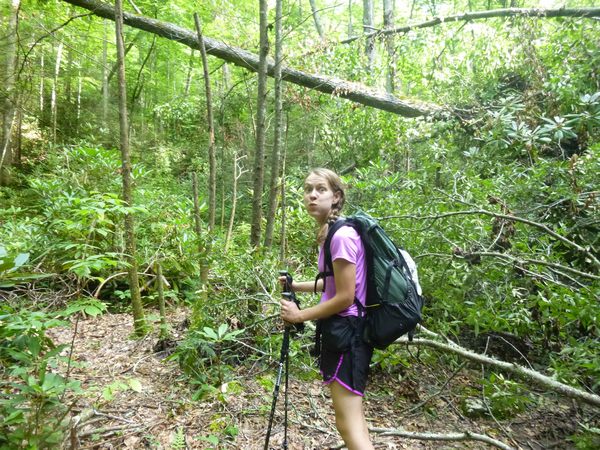 Blowdown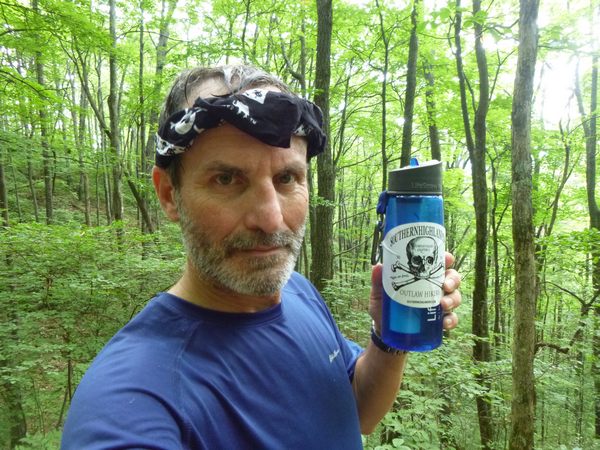 Long Hungry and Hot! I was between Laurel and John the Red. No air was moving at all.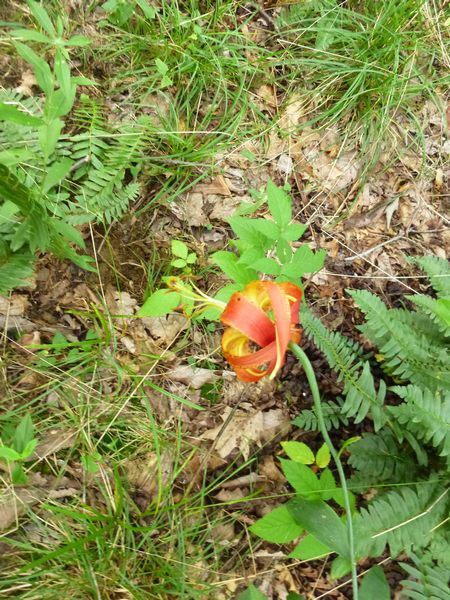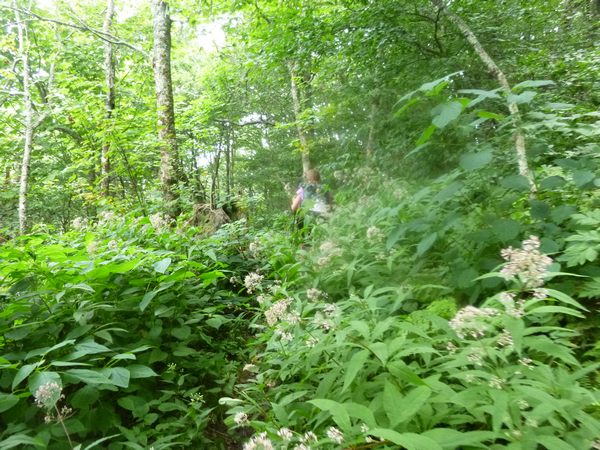 I was having a Camel Gap flashback from last weekend. We turned right on the Gregory Bald trail and it was a shin whipper. My scabs were barely scabbed from last weekend. Just when I thought we would see no wildlife, I run into this most elusive Smokies creature.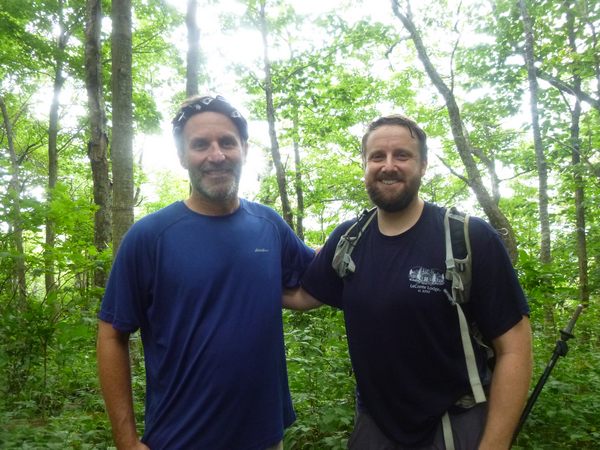 One of the only folks we saw in our 13 mile dayhike from camp was my friend and fellow SFW board member, Adam Beal. I hadn't seen him in a long time and he comes walking up out of the middle of nowhere with his wife, Amanda. They were doing a similarly huge mile day out of the Cove. It was a pleasant surprise.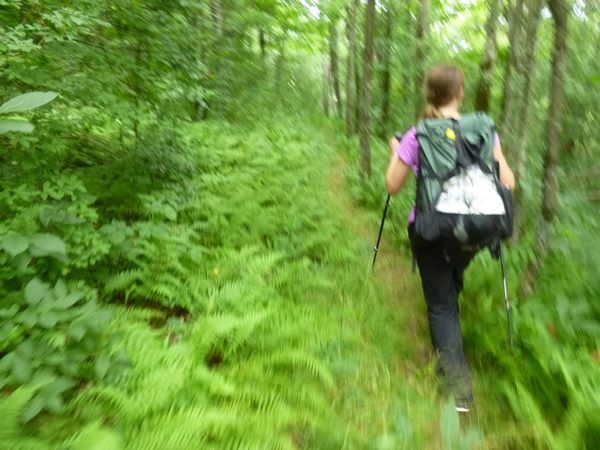 But we had to march on. There were at least 7 miles remaining.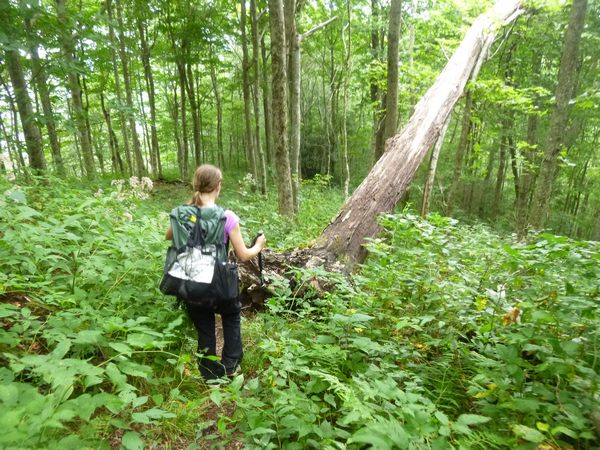 Finally, some downhill action. We had ascended about 3000 feet. This is good training for an ascent of Orizaba for example.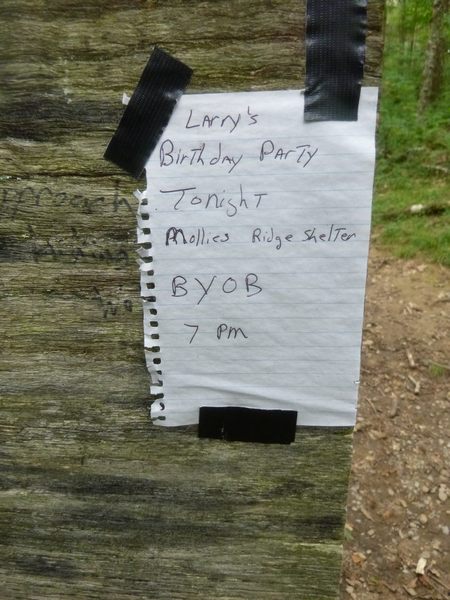 We weren't invited and had to truck on down to Birch Springs for lunch. I can't believe Larry omitted his buddies, John, John and Laurel.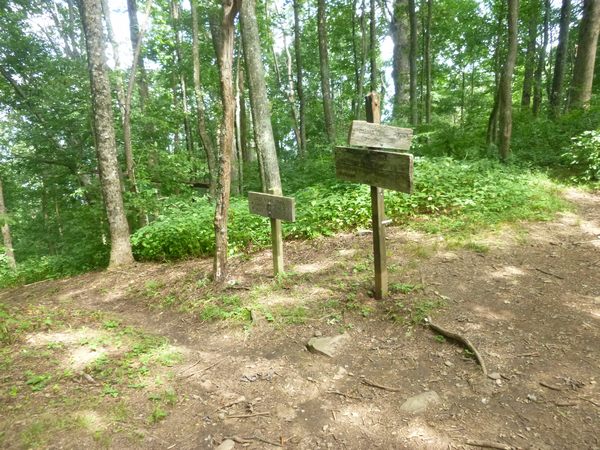 Lost Cove means forfeiting hard earned altitude. By this point, the loss was palatable.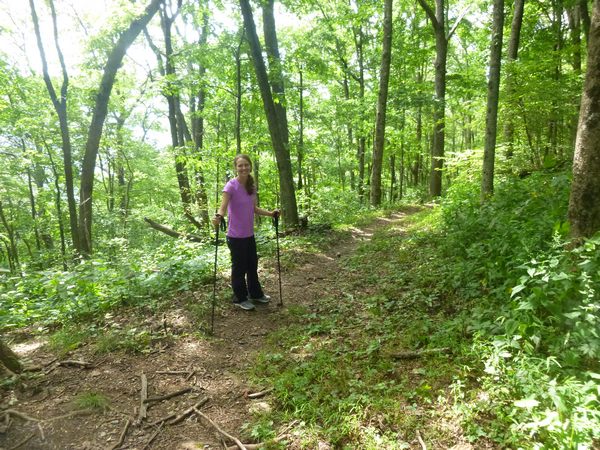 When asked if she wanted to ascend the Shuckstack Tower, Mountain Laurel replied, "I wan't to earn it from the Lost Cove side." Translation: we were ready to get back into camp for dinner and a swim.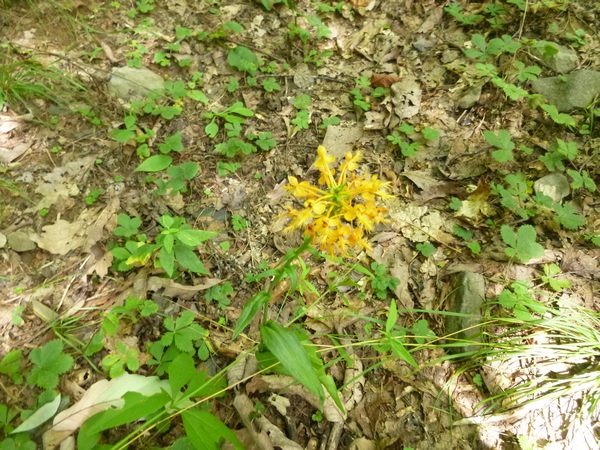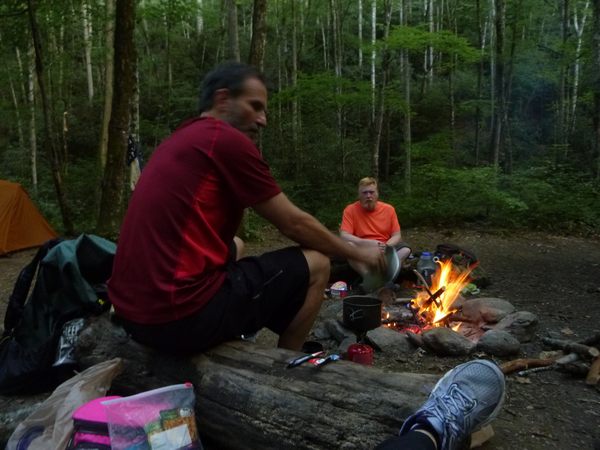 The swim was refreshing and we met Red who went up to Gregory's and dropped back down Long Hungry. It was a long day, and all were hungry. Again, no company in the backcountry. None.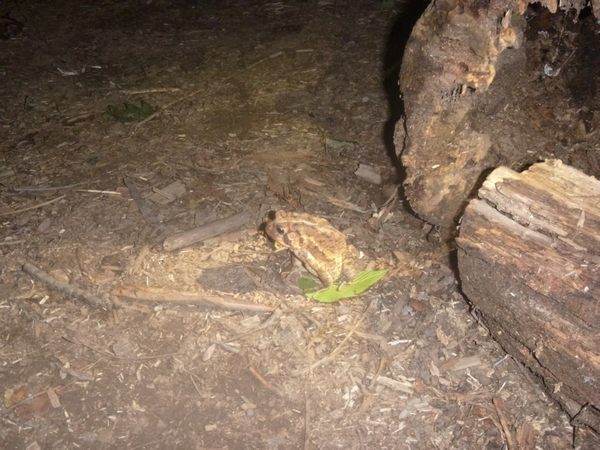 You may consider this wildlife.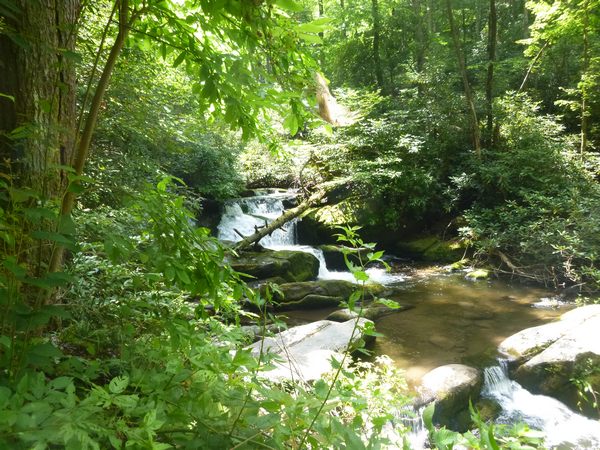 Sunday we split from Laurel who did the 5 mile loop around. She got a full 20 miles in for the weekend. I only scored about 17. None of them new. None. But I am glad we got into the back of beyond. The weekend was delightful and with Laurel on a mileage quest, there will be plenty more.
Congressman Duncan seems to be hearing our message about the NPS bs and their constant crying for money. Their "maintenance backlog" bs seems to be getting exposed. If you hear folks cry about how the NPS is underfunded, show them this.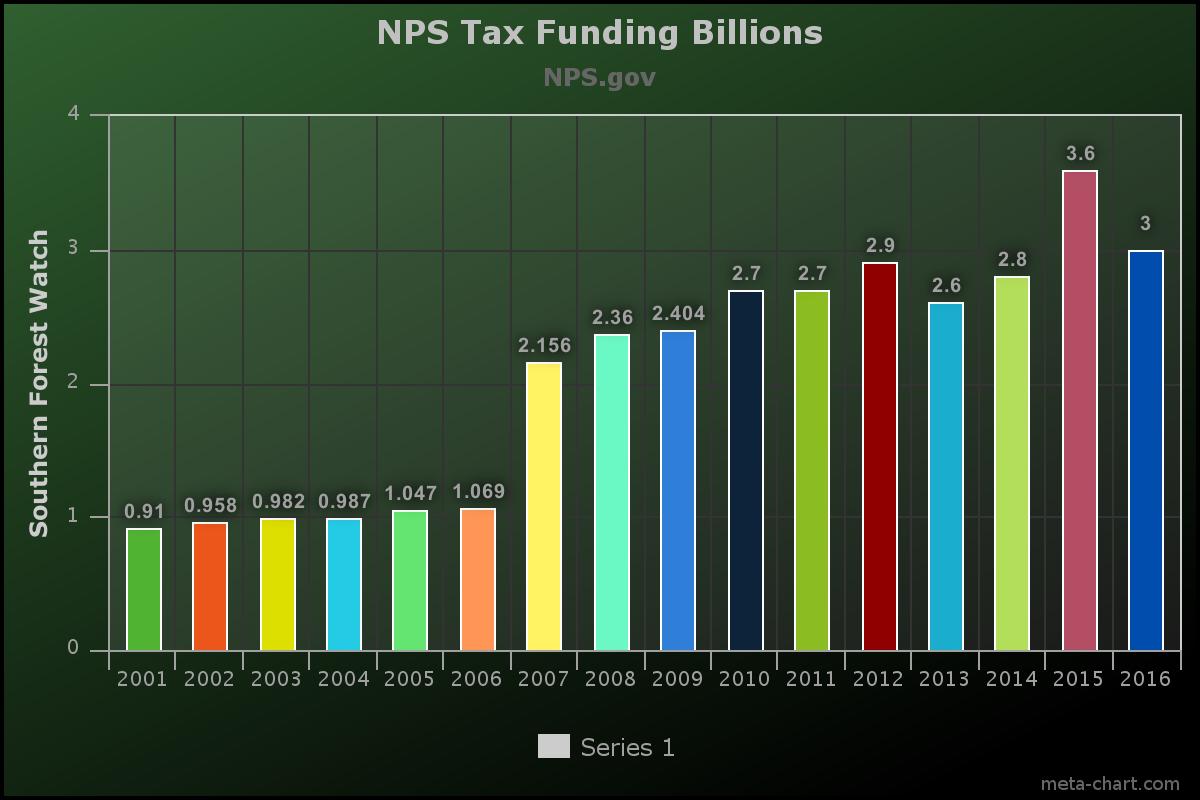 Does your budget look like this? Mine doesn't. And that doesn't include collateral sources of income like the Friends groups and GSMA who give millions from your donations to the NPS. They got an extra 35 million last week for the foothills parkway that likely won't be finished for years. Duncan has finally heard our message.
This is from his newsletter last week.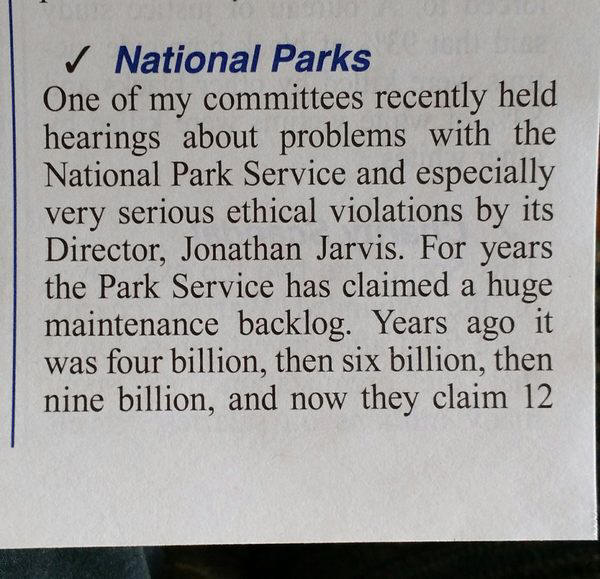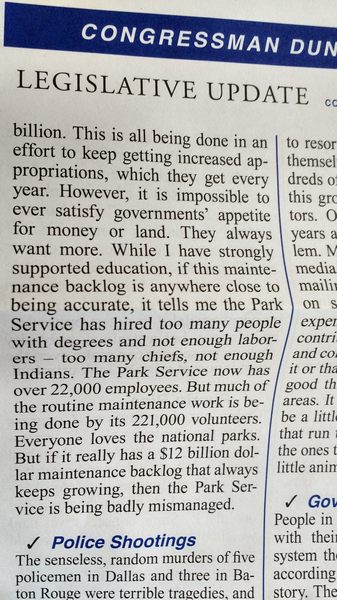 Scott Mtn trail remains closed, Ace Gap trail is rerouted around a politicians property, Blackberry Farms rapes thousands of trees to better their private trail system on NPS lands now, it appears as if they are giving more land along Ace Gap to other wealthy landowners. I contacted the backcountry office to inquire about the apparent negligence of trails and footlogs. You know what I was told? This is a direct quote from the Smokies Mgmt. "John, we are currently re evaluating our replacement of backcountry bridges." Wasn't this what our backcountry fee monies were promised to remedy? You know this is bureaucratic speak for "We aren't going to do Jack S$%.. because we have your fee money. Now we can focus on an entrance fee for our cash drunk management.
What can you do? Help us fight them. Southern Forest Watch needs donations. Consider giving. We fight them daily on behalf of backcountry enthusiasts around the country.If you can't donate, then donate time. We can use that too. Write emails to your politicians, call your reps. Supt. Cash is speaking of an entrance fee. They are still trying to dig deeper into taxpayer pockets.